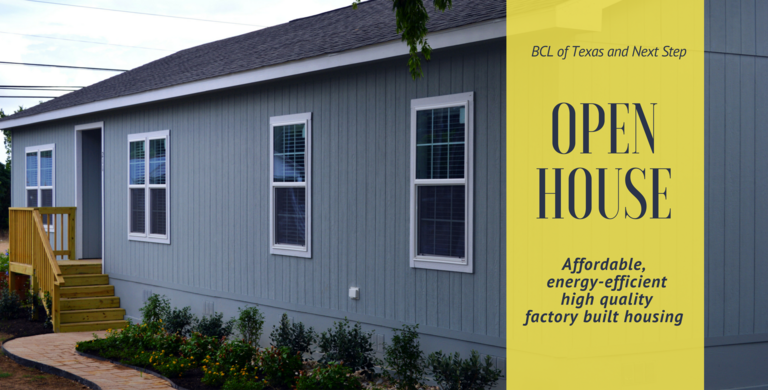 Next Step Public Open House
Saturday, August 26, 2017 at 10:00 AM
La Grange
Nonprofit organization Texas Community Builders, a wholly-owned subsidiary of BCL of Texas, has partnered with Next Step homes to offer affordable, energy-efficient housing in Texas communities. Next Step modular homes are built on a solid foundation, with high-quality materials and ENERGY STAR® rated appliances to help bring you and your family closer to your goal of homeownership.
Pricing for 3 bedroom, 2 bath homes ranges from the $150s to the $170s, including the land. With optional features and layouts, each home is highly customizable. And BCL will help you on your journey with optional no-cost pre-purchase counseling to help you plan your budget and answer all your questions about the home buying process.
Join us for a free tour and open house on August 26th to learn what is possible and see if these homes are right for you. Homes will be available for purchase or custom build as early as August 2017.
This open house will include light refreshments, kid-friendly activities, speakers, and information for first-time homebuyers. Register at www.nextstepopenhouse.eventbrite.com.
AUSTIN
2212 S. Congress Avenue
Austin, TX 78704
P: 512.912.9884
F: 512.610.2568
NMLS #1114924
DALLAS
1322 Record Crossing
Dallas, TX 75235
P: 214.688.7456
F: 214.688.7465
NMLS #1114924