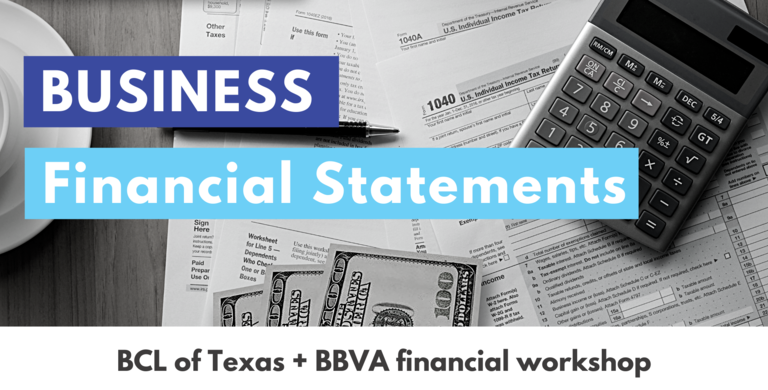 Tackle Your Financial Statements for Business Growth
Friday, October 23, 2020 at 12:00 PM
Dallas
Financial statements might seem tedious and confusing, but you can conquer them with these tips!
Financial documents are a necessary part of ensuring your business's long-term success, and this class will help you master them.
Topics covered in this session:
Balance sheets
Profit and loss statements
Cash flow reports
Additionally, you'll have the opportunity to work with a professional to prepare the documents you need for your business at the end of the class!
AUSTIN
1011 San Jacinto Blvd
Suite 500
Austin, TX 78701
P: 512.912.9884
F: 512.912.9869
NMLS #1114924
DALLAS
1322 Record Crossing
Dallas, TX 75235
P: 214.688.7456
F: 214.688.7465
NMLS #1114924