Sign for our monthly e-newsletter to be a BCL of Texas insider and stay in the loop on events, opportunities, and classes.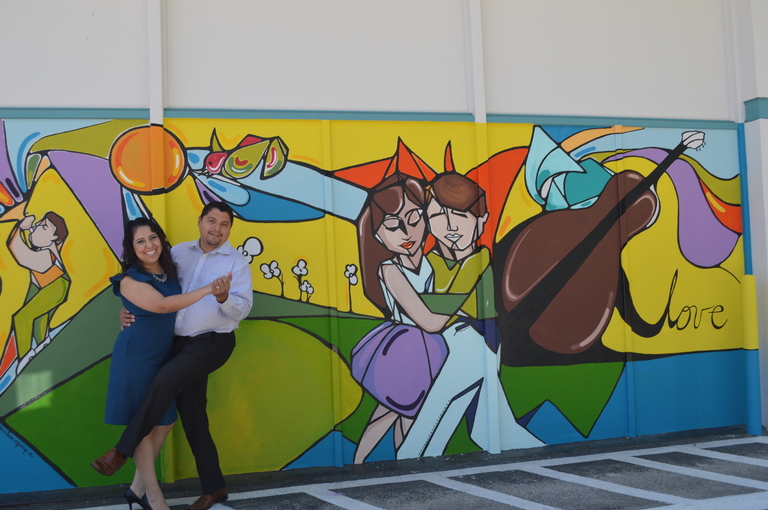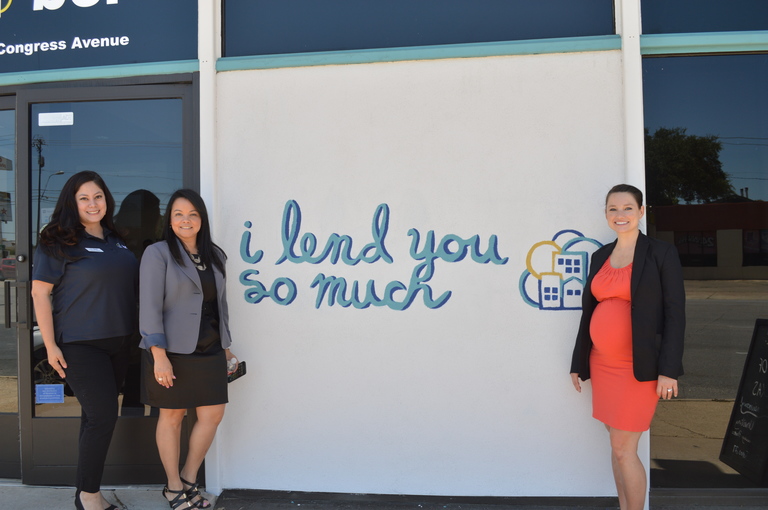 May 16, 2017 • BCL of Texas
BCL celebrated 27 years of serving Texas communities with a public mural unveiling party this Cinco de Mayo at our Austin headquarters on South Congress Avenue.
Partners, clients, and members of the media celebrated with us with giveaways, pizza generously donated from Southside Flying Pizza, networking, and a mural photo station. View our event photo album on Facebook here.
Our anniversary party also celebrated BCL's new look launched this year, as we brought in 2017 with a fresh and modern new logo that emphasizes our work with communities and our full cycle lending process. Along with this rebranding, we launched a new, easier-to-navigate website and remodeled our Austin office inside and out. Spectrum News covered the event with a video focusing on the organization and the mural.
Mural artist Marlene Jorge attended the event and shared her inspiration for the project:
"As an artist, I grew up very fond of dominant colors, forms and lines given my tropical background," she said. "My style is minimalistic but at the same time bold and inviting for there are visual inconsistencies which serve to instigate the spectator's perception. My main focus has always been the human figure for we are as humans an amazing creation with beautiful inconsistencies and imperfections. I love to play through lines of bold meaning with the inconsistencies I come cross and transform them into something beautiful."
She continued, "The idea of this mural came from my perception of Austin's essence seen from my perception as a transplant from New York City. Bright colors, strong tones, certainty, joy, music, growth, and a carefree spirit that makes this city a great one to live in. In relation to BCL's work, the mural represents family, the joy of accomplishment, happiness, dreams, emotions, and realization." She named the work "Spring Soul."
Artist Larissa Stephens also worked with us to create a text design for the front of the building.
We'd like to extend a sincere and enthusiastic thank you to both of our artists and all of the guests that joined us for our celebration. And if you haven't seen our new facelift, we invite you to stop by our office and take a selfie with our mural!
AUSTIN
1011 San Jacinto Blvd
Suite 500
Austin, TX 78701
P: 512.912.9884
F: 346.301.5752
NMLS #1114924
DALLAS
400 S Zang Blvd
Suite 1220
Dallas, TX 75208
P: 214.688.7456
F: 346.301.5752
NMLS #1114924
SAN MARCOS
302 W Hopkins St
Suite 2
San Marcos, TX 78666
P: 512.383.0027
NMLS #1114924