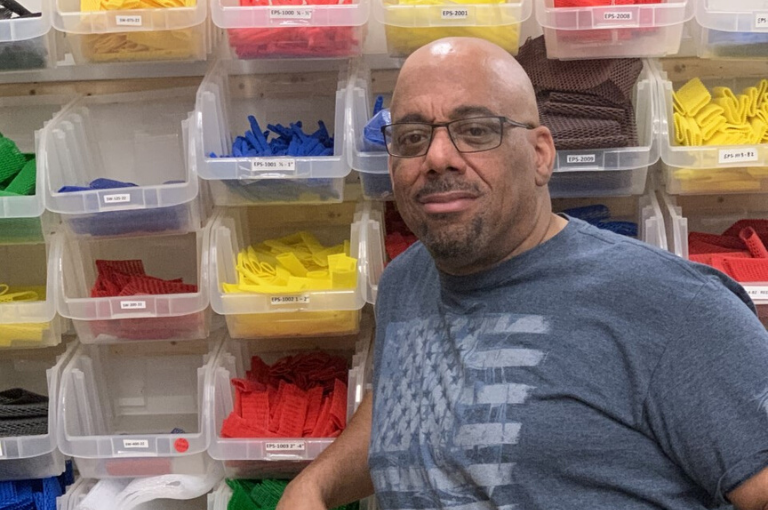 Eagle Pride Supply
Patrick Myers
Small Business Coaching
Austin, TX
Patrick Myers, founder and CEO of Austin-based Eagle Pride Supply, is recapturing his American Dream. The son of a soldier and youngest of 8 siblings, Myers worked in the corporate world for 25 years before founding his own business.
While he was working for an industrial manufacturing company traveling up to 6 days a week, he came across a magazine post that said, "If you don't build your dream, someone will hire you to help build theirs." Myers decided at that moment to reclaim his American Dream and use his skills and hard work to control his own destiny by founding Eagle Pride Supply company.
"If I can work this hard for myself, then I can live that American Dream" he said. "It's still out there, if you want it." Since meeting with Brian Marshall at BCL for Small Business Coaching in 2017, Myers has grown his business revenue 24-fold. His biggest lesson was to rethink growth versus scaling, and to learn to be strategic in the partnerships and opportunities he took on.
Myers has been able to stay strong through the coronavirus closures as a critical supplier for government agencies and by being as conservative as possible in his business spending. He keeps his team motivated and unified with daily video conferences and training to provide support and encouragement.
Myers said he strongly believes in the dream of America - but that you can't do it alone. His success has been a product of working with several experienced mentors throughout his eight years in business. "I never thought I would step out on my own," Myers said. "Looking back, I would absolutely do this again."
AUSTIN
1011 San Jacinto Blvd
Suite 500
Austin, TX 78701
P: 512.912.9884
F: 346.301.5752
NMLS #1114924
DALLAS
400 S Zang Blvd
Suite 1220
Dallas, TX 75208
P: 214.688.7456
F: 346.301.5752
NMLS #1114924