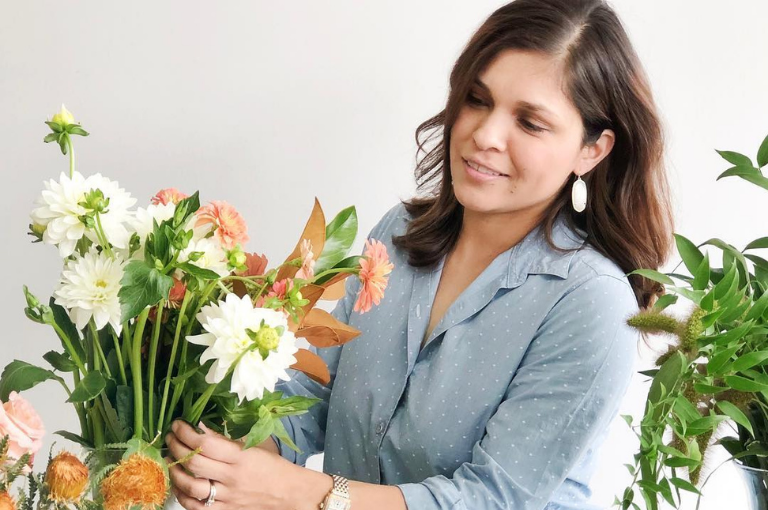 Event Stems
Martha Banda
SBA 504 Loan
Dallas, TX
Many of you know that BCL has a new Dallas office - but what you may not know is that one of our BCL customers, a florist, is now in the old BCL space! Martha Banda of Event Stems approached BCL because she was looking for a bigger and more permanent space for her business to grow.
Working with our team, she was able to use an SBA 504 loan and purchase the building after 8 years of renting a different space. Event Stems specialty is working with brides for their wedding florals, and the new location is just blocks away from Dallas's design district, where many upper scale weddings are often held. "The new space is so convenient for us. There's unlimited potential here," Martha said. She's most excited to be able to expand her hands-on classes, which offer an interactive floral experience for team building, bridesmaids, and anyone who wants to learn more. At her workshops, participants learn to work with Thanksgiving centerpieces, Christmas greens and pines, bridal floral, and plants and succulents.
After years of working with silk floral as a hobby and working with other floral designers for summer jobs, learning the basics, Martha took the leap and left her dentistry career to open her business and pursue her passion. She said her favorite part of her job is seeing everything all come together and the happiness of the bride after sometimes up to a year of planning.
Martha recommends the 504 loan program for other small businesses that are ready to grow. "What made us really happy was that we didn't think we could afford this building. Rosa was able to get a really good interest with the 504 loan. It was a lower down payment," she said. "Sometimes we go into bank and we have this perception that we can't afford it, it's not going to happen, I don't know if I qualify. I've been telling people you just have to start," she said.
AUSTIN
1011 San Jacinto Blvd
Suite 500
Austin, TX 78701
P: 512.912.9884
F: 346.301.5752
NMLS #1114924
DALLAS
400 S Zang Blvd
Suite 1220
Dallas, TX 75208
P: 214.688.7456
F: 346.301.5752
NMLS #1114924