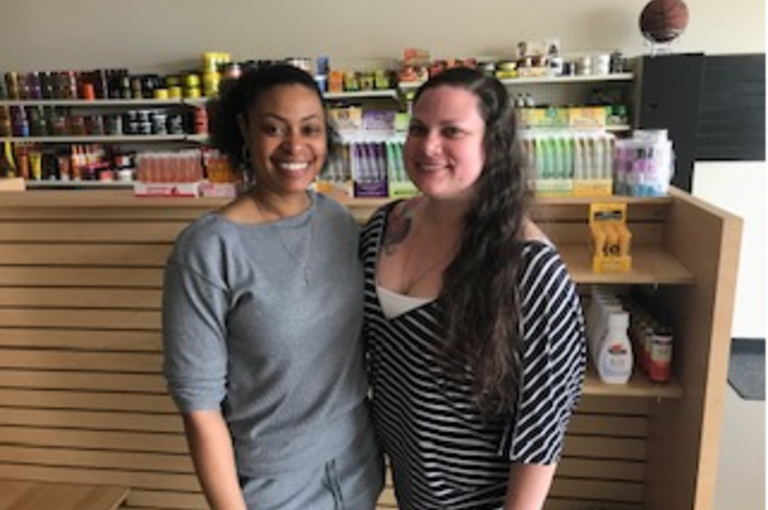 Miss Natural Beauty
Marqueta Grant
Business Coaching
Hutto, TX
When Marqueta Grant retired after 22 years of military service, she knew she didn't want to go back to a desk job. "My mother was a hairstylist and seamstress, and she worked for herself, so I know a lot about hair and clothing. When we were on deployment, all of the girls would ask me to get them the best products," she said.
Marqueta has always been business oriented. She studied Business Administration in college and later received her master's degree in Accounting. Once her mother passed away, Marqueta decided to continue her legacy of entrepreneurship. "I thought, I need to continue and do more because I want to make my mom proud."
She opened her store, Miss Natural Beauty Supply, in Hutto this March. Miss Natural Beauty only sells products that the owner has personally used. "Everything in this store, I have put in my hair or a friend's hair," Marqueta said.
Before opening her store, she met with Entrepreneurship Director Brian Marshall from BCL of Texas for startup coaching. "Without him, this wouldn't have happened," Marqueta said. "He put a lot of things into perspective for me. It seemed like I had all of the steps to create a business, but they were all out of order. He was able to take all the pieces and make it make sense so that way the business could come into fruition."
AUSTIN
1011 San Jacinto Blvd
Suite 500
Austin, TX 78701
P: 512.912.9884
F: 346.301.5752
NMLS #1114924
DALLAS
400 S Zang Blvd
Suite 1220
Dallas, TX 75208
P: 214.688.7456
F: 346.301.5752
NMLS #1114924