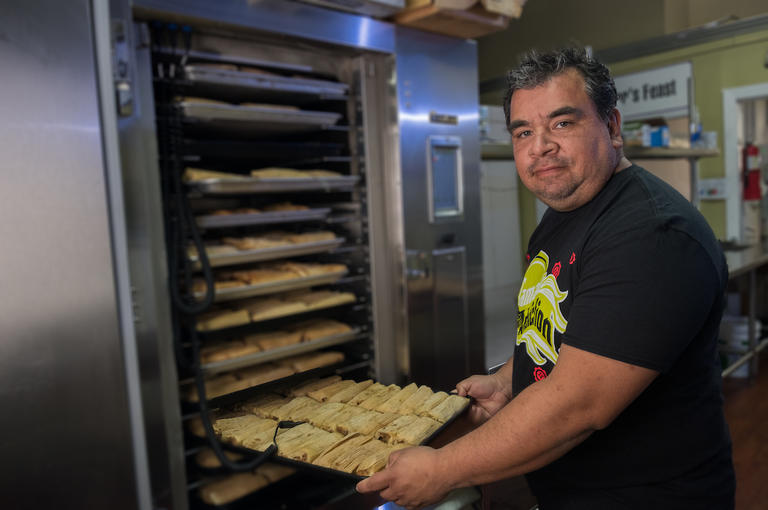 Tamale Addiction
Adrian Paredes
Business Lending
Manor, TX
Adrian Paredes, owner of the Austin-based Tamale Addiction, was helped with two loans from the BCL Business Growth Fund. From pork pastor with pineapple and onions to vegan nopalitos and sweet guava tamales, Paredes has been able to learn from his customers and successfully diversify his product to meet new market trends.
The company's first loan from BCL helped Tamale Addiction to purchase products, develop a strong marketing campaign, and grow their presence in the market. After repaying the first loan, BCL approved a second loan to help the business with production equipment to increase capacity and scale.
Paredes says his ultimate goal reach a level of growth that allows his business to become a household name. "When someone asks, what are the three places you have to visit in Austin, we want to be on that list," he said.
BCL believes that small businesses are critical to a growing local economy and Tamale Addiction agrees. Paredes says, "It's not just food you're selling. You're part of a community."
AUSTIN
1011 San Jacinto Blvd
Suite 500
Austin, TX 78701
P: 512.912.9884
F: 346.301.5752
NMLS #1114924
DALLAS
400 S Zang Blvd
Suite 1220
Dallas, TX 75208
P: 214.688.7456
F: 346.301.5752
NMLS #1114924
SAN MARCOS
302 W Hopkins St
Suite 2
San Marcos, TX 78666
P: 512.383.0027
NMLS #1114924