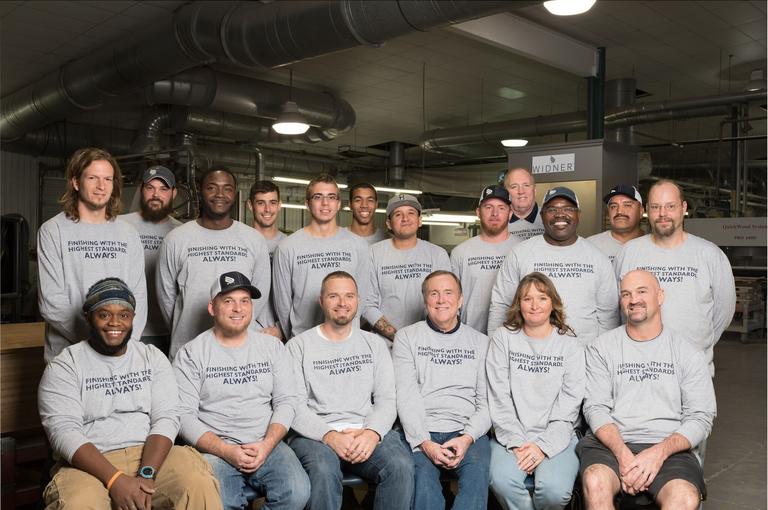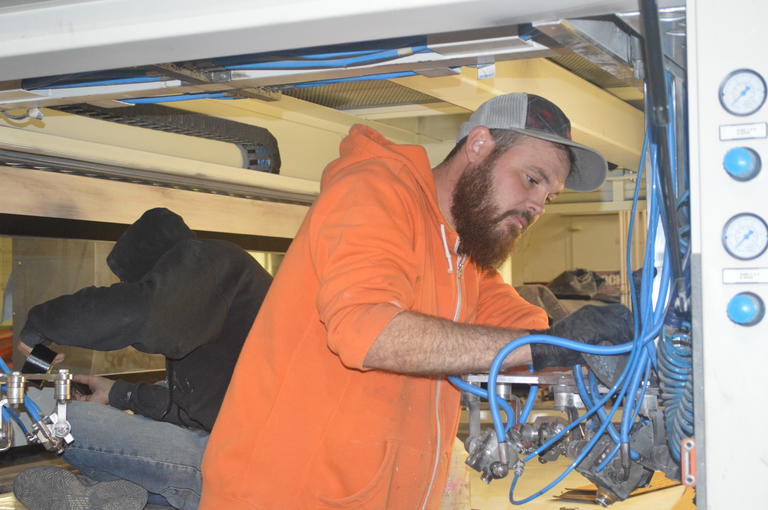 Widner Finishing
Widner Finishing
SBA 504 Loan
Rogers, TX
What do Disney resorts, upscale New York condos, judges' chambers, and the Austin Performing Arts Center have in common?
They all feature woodwork and furniture completed at Widner Finishing, a 54,000-square foot manufacturer located in the small town of Rogers, TX. Owner Adam Fuhr said, "These products add value to communities and buildings all over the world."
Since 2014, the operation has more than doubled its employees and now completes up to 4 million square feet of finished products each year, adding lacquers and varnish to finish wood molding, doors, cabinets, and other furniture.
Fuhr, who has a degree in Polymeric Science, started as a manager with the option to buy and assumed the note of sale when the original owner retired. He rounded out his education with many years of learning on the job, working for his father who owned a coatings company.
The company worked with BCL in 2013 for an SBA 504 commercial real estate loan to expand the business and scale up operations as their influence grew worldwide. Now, Fuhr is working on streamlining operations and upgrading equipment to further increase efficiency, and is continuing to consult with BCL as they move forward. "It's one thing to just own a business," he said, "and another to have a passion for growing it."
In a town of just over 1,000 people, this large manufacturer makes a big impact—not only economically, but in giving back to its community. The company and its employees participate in giving and volunteer events in their local community throughout the year. "Part of this business and what attracted me to it was to leave a legacy for the community," Fuhr said.
AUSTIN
1011 San Jacinto Blvd
Suite 500
Austin, TX 78701
P: 512.912.9884
F: 346.301.5752
NMLS #1114924
DALLAS
400 S Zang Blvd
Suite 1220
Dallas, TX 75208
P: 214.688.7456
F: 346.301.5752
NMLS #1114924