Sign for our monthly e-newsletter to be a BCL of Texas insider and stay in the loop on events, opportunities, and classes.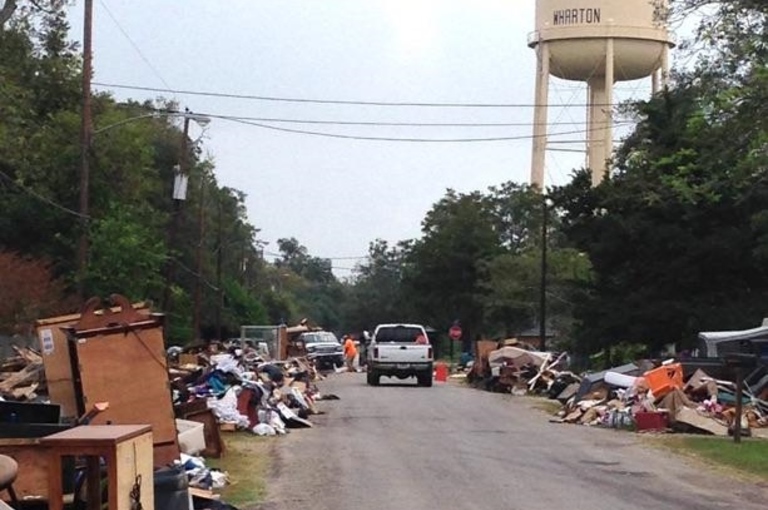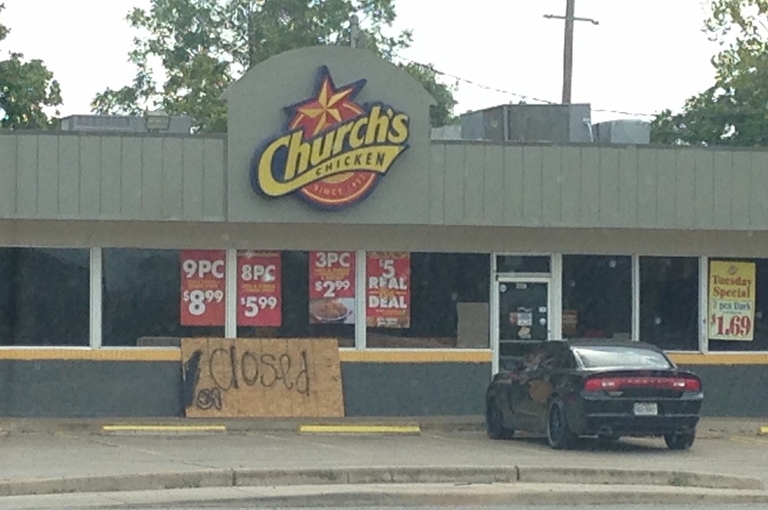 Oct 13, 2017 • Rosa Rios Valdez
In all the headlines about destruction and rebuilding in the wake of Hurricane Harvey, one narrative is consistently missing: the small Texas towns outside of the Houston area that are dealing with the same devastating impacts, but with less infrastructure, less national attention, and less support.
Wharton, TX, about 60 miles southwest of Houston is one such town. An estimated 60% or more of residents had floodwater in their homes or on their properties in this city of less than 10,000. Countless businesses were damaged. During tough times such as these, businesses need urgent support and it takes solid leaders to step up.
That's where BCL of Texas comes in. With City of Wharton leadership represented on our Board of Directors, we've worked in this community for decades. Working hand-in-hand with the Wharton Economic Development team, we are helping to bring much needed grant funds to the Wharton-area businesses that experienced flooding during Hurricane Harvey.
The Federal Home Loan Bank (FHLB) offers $15,000 grants for businesses to rebuild. However – to be eligible, business must be sponsored by an FHLB member bank. Most of the small, local businesses affected by this disaster lacked these connections, as well as the expertise to navigate the application process. BCL was able to step in to leverage connections between business owners and sponsoring banks to make these no-cost grants accessible to recovering businesses to pay employees, rebuild structures, or cover other cleanup and restoration costs.
As we began to reach out to the businesses who were anxiously awaiting assistance, BCL partner banks stepped up. First National Bank of Eagle Lake, Extraco Banks, and Woodforest National Bank have all stepped up to sponsor affected businesses. In total, partner banks have committed to sponsoring $220,000 in grant requests to support recovery in Wharton.
Several of the businesses we are working with have operated in Wharton for generations. A few had just opened their doors. By helping with the application process, BCL helped businesses submit their requests more quickly for this first-come, first-served funding.
BCL is a long term economic development firm. We know the Wharton community and are committed to its local recovery. We're honored to have the opportunity to help where the need is so great, and to provide value to the communities we serve.
AUSTIN
1011 San Jacinto Blvd
Suite 500
Austin, TX 78701
P: 512.912.9884
F: 346.301.5752
NMLS #1114924
DALLAS
400 S Zang Blvd
Suite 1220
Dallas, TX 75208
P: 214.688.7456
F: 346.301.5752
NMLS #1114924
SAN MARCOS
302 W Hopkins St
Suite 2
San Marcos, TX 78666
P: 512.383.0027
NMLS #1114924