Sign for our monthly e-newsletter to be a BCL of Texas insider and stay in the loop on events, opportunities, and classes.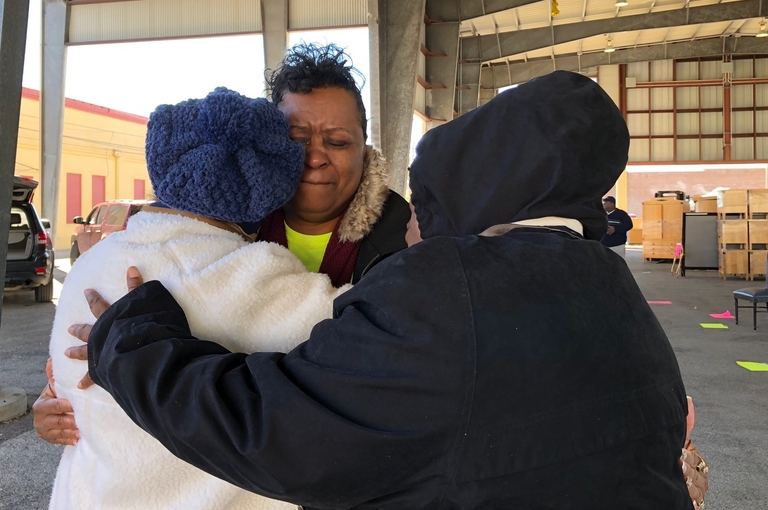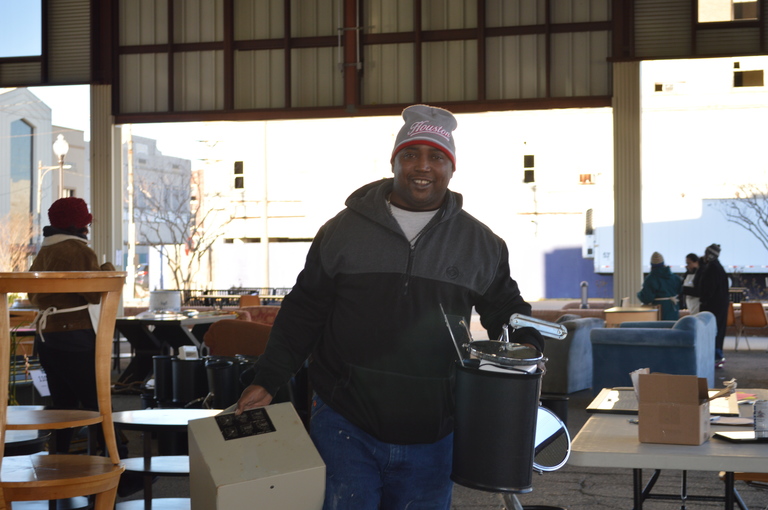 Jan 26, 2018 • BCL of Texas
Port Arthur, Texas, a community of about 50,000 just east of Houston, feels at first glance like a city defined by a crisis that won't let up.
Driving into town, you notice radio commercials still focused on products for home repair post-Harvey. The streets, though cleaned, still show homes with signs of damage. And the community gives off a feeling of one collective surge of determination – determination to recover, determination to hold and help each other up, and determination to smile all the way through it.
In this city where 90% of residents were impacted, with more than half without full insurance coverage, almost everyone you meet will tell you the same thing: "I lost everything." Their stories of rescue or staying with relatives or how far they are in their recovery vary, but the theme is the same. And yet, the spirit of this community can be described as one of gratitude.
When BCL of Texas partnered with the City of Port Arthur to bring assistance in the form of nearly 1,400 pieces of donated furniture, we were overwhelmed by the community response. Within four hours of opening our event registration, all 112 donation slots were filled. The message of outpouring that we received struck this same chord of gratitude. One donation recipient told us, "God bless y'all. We really need it."
In total, BCL worked with 60 local volunteers to help over 100 families receive dressers, dining room tables, armoires, televisions, couches, desks, and more. "It was such a blessing," said BCL Mortgage Lending Assistant and event coordinator Andrea Allen. "We had enough to cover every last person who had a reservation. Everyone was able to get a 4-piece bedroom set, and everyone got a 4-piece living area, plus some accent pieces and decorative items."
Andrea, a native Port Arthuran, helped connect BCL to a source of donated furniture from Las Vegas hotels through partner organization NeighborWorks America. Andrea has been very active in her faith community in Dallas for many years, and volunteer work is nothing new to her, whether through her church, sorority alumni organization, or the Dallas Fort Worth Association of Port Arthurans that is is a part of.
Andrea knew that she had to become involved in relief efforts after she recognized the address from a Facebook rescue request as that of her childhood home. "It became personal," she said. "I realized that there are still people on that street of my parents' age, people who would have been retired. It wasn't just my two people that I cared about; it was a whole city that was in trouble. The neighborhood that was responsible for making me who I am was at risk."
She almost immediately launched a relief effort, mobilizing friends and members of her faith community to put together two 18-wheelers full of supplies for the rescue phase, including cleaning supplies, clothing, water, and building supplies. "I saw it as a start," she said. "Each time I go back, I see a different need."
Andrea describes three phases of the recovery process: rescue, holidays (for which she helped organize gift donations), and rebuilding. "People were underinsured or uninsured," she said. "Hotel and FEMA vouchers are running out. People are now having to really deal with the realities of that they have a home, but they're actually homeless. They're living in gutted out houses, with the installation, sheet rock, and flooring stripped out; with the furniture thrown away."
Andrea again speaks to the gratitude expressed by her community. "People gave us gratitude, thanks, and hugs. They were so appreciative for what we are doing. Even those we were not able to help were just grateful that someone came in from our organization. That's the community spirit: even if I'm not able to get something for myself, I'm grateful that someone is getting some kind of assistance. That means my turn is coming."
For our part, BCL's staff is overwhelmingly grateful for having been invited to this community, and for the ability to help provide a small amount of relief.
This is not a community defined by its disaster. This is a community defined by their giving and gracious spirit.
AUSTIN
1011 San Jacinto Blvd
Suite 500
Austin, TX 78701
P: 512.912.9884
F: 346.301.5752
NMLS #1114924
DALLAS
400 S Zang Blvd
Suite 1220
Dallas, TX 75208
P: 214.688.7456
F: 346.301.5752
NMLS #1114924
SAN MARCOS
302 W Hopkins St
Suite 2
San Marcos, TX 78666
P: 512.383.0027
NMLS #1114924