Sign for our monthly e-newsletter to be a BCL of Texas insider and stay in the loop on events, opportunities, and classes.
PPP Round 2: Keeping Businesses Not Just Surviving, But Thriving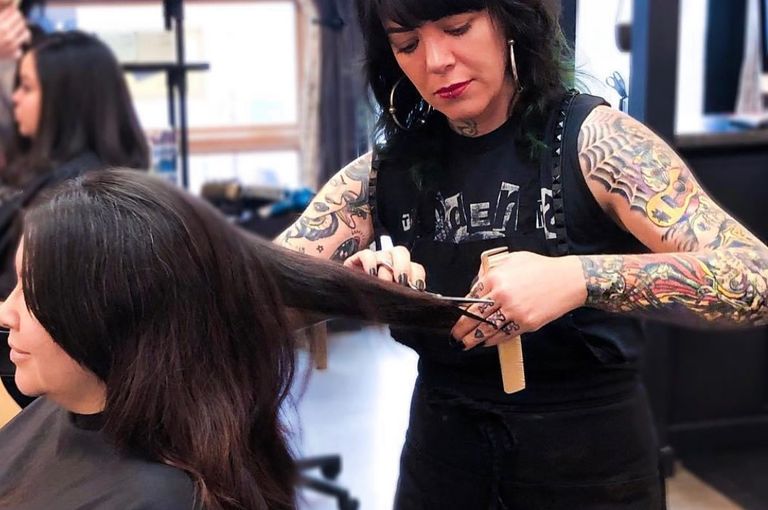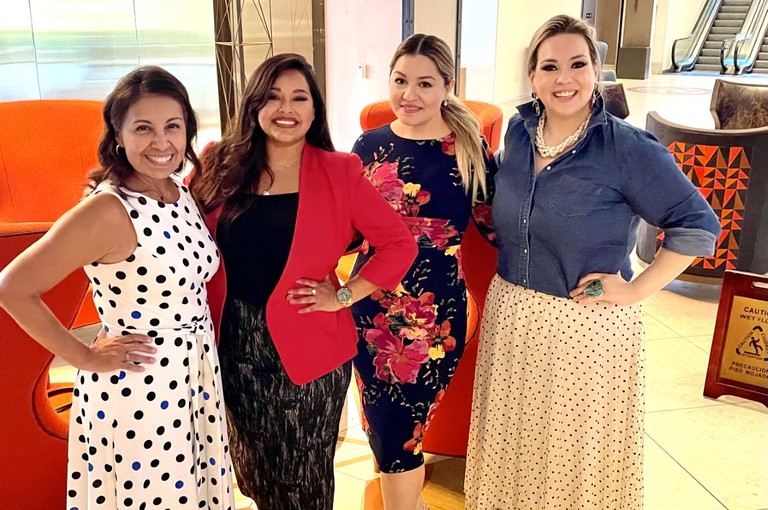 Jun 25, 2021 • BCL of Texas
When the PPP loan requirements changed this May so that only organizations like BCL and other community lenders could make loans, the SBA created an opportunity to reach smaller and financially underserved businesses even more so than before.
BCL is proud and grateful to have worked with the SBA to adapt to the new guidelines and rapidly accommodate the influx of PPP applicants. During the month of May, we dispersed our largest volume of small business loans ever in such a short period of time. In total, we loaned over $4.8 million to nearly 200 small businesses across the state during the second round of the Paycheck Protection Program.
With our mission to Build Strong Communities, we want to set up businesses for success to not just keep the doors open, but to also make an impact in their local economies by providing key services, creating jobs, and ultimately building generational wealth. We'd like to share with you the stories of three of our PPP customers who used the funding to not only survive - but to thrive and grow their business and staff.
Method Hair | Austin, TX
Sarah Statham, owner of Method Hair, was able to use two rounds of PPP funding throughout the last year and come back strong, winning Best Salon in Austin for 2021. During that time, Method Hair kept their full staff on payroll and even added medical insurance for their team members starting in November of 2020. "I was determined to hang in there through this and determined to come out better than we were before," Statham said. "The PPP has been crucial. It was a stressful time, but being able to keep everyone on salary made it less stressful. My feeling is if we can't do everything we can to take care of our people, we shouldn't be here."
The salon also used PPP funding to triple down on staff education, offering training every Monday, and expanding beyond technical training to add information on how to deal with more sensitive topics like scalp conditions, hair loss, and even spot abuse and human trafficking. "We definitely believe in investing in our people. That's our best resource," Statham said.
Greater Austin Hispanic Chamber of Commerce
Established in 1973, the Greater Austin Hispanic Chamber of Commerce serves over 600 members in Central Texas. When the covid-19 pandemic hit, the GAHCC served as a community center of stability, offering resources and connection. Diana Maldonado, CEO, said, "In Latino culture, we are very close and very connected. It was important for us to find ways to realign and do things virtually."
Throughout the pandemic, GAHCC was a source of trusted, vetted information to connect small businesses to all of the various aid and recovery programs that were being offered. And in the fall, they took their annual Gala virtual and offered a sense of connection and normalcy. "We had so many people join in. We just came with a fun and festive atmosphere. Because this is such a signature event, the fact that we didn't skip a beat and were still able to do it brought a sense of relief and warmth" she said.
During this time, Maldonado says, the Chamber was able to maintain staffing while also adding a new Chief Operating Officer position, with the help of the PPP loan. "Being able to obtain that funding, it's been a blessing for us to stabilize so we can serve the community at large," she said.
"We were very fortunate to work with BCL," Maldonado said. "Raquel guided us through the whole process. You felt that you had somebody working with you hand in hand."
Prosper Homes | Plano, TX
As an assisted living home, Prosper Homes had to rapidly readjust its model during the pandemic. Instead of a daily schedule, they switched to biweekly, with some staff staying overnight for a period of time and then taking a longer break to minimize risk to both the residents and the staff and their families.
Everything from creating more space for staff accommodations to taking on an extra resident from another nearby home to PPE and adding extra freezer space to accommodate irregular grocery availability, posed extra challenges and costs.
Prosper Homes owner Martin Fayomi said the PPP funds allowed the business to not only recover from the ongoing extra costs, but also to give staff a bonus and hire 3 new staff members. "Now that we're back to normal operations, as we are giving staff time off, we want them to be able to spend about 3 weeks at home and not have to rush back," Fayomi said.
"The challenge was unexpected, but we were fortunate enough to have agile staff to adapt and take care of our residents. Our priority was to keep everyone safe, and by working together, we did that. There was so much appreciation from the families for what we were able to do," he said.
AUSTIN
1011 San Jacinto Blvd
Suite 500
Austin, TX 78701
P: 512.912.9884
F: 346.301.5752
NMLS #1114924
DALLAS
400 S Zang Blvd
Suite 1220
Dallas, TX 75208
P: 214.688.7456
F: 346.301.5752
NMLS #1114924
SAN MARCOS
302 W Hopkins St
Suite 2
San Marcos, TX 78666
P: 512.383.0027
NMLS #1114924