Sign for our monthly e-newsletter to be a BCL of Texas insider and stay in the loop on events, opportunities, and classes.
TCTX Thrive: Advocating for Small Business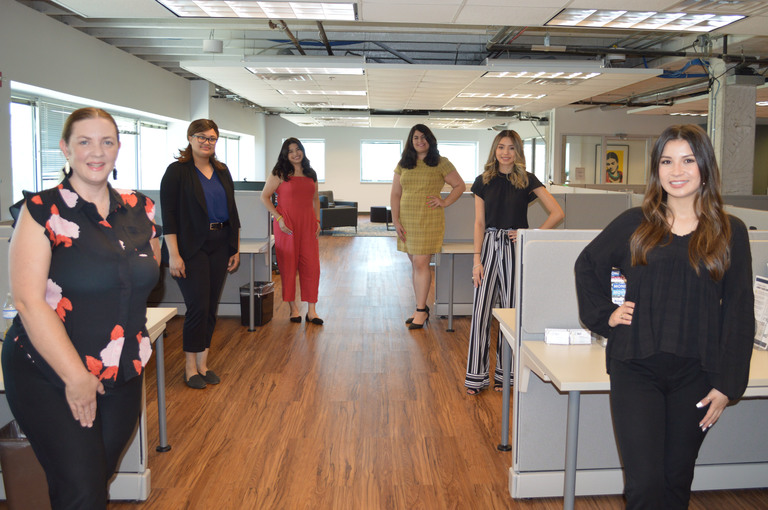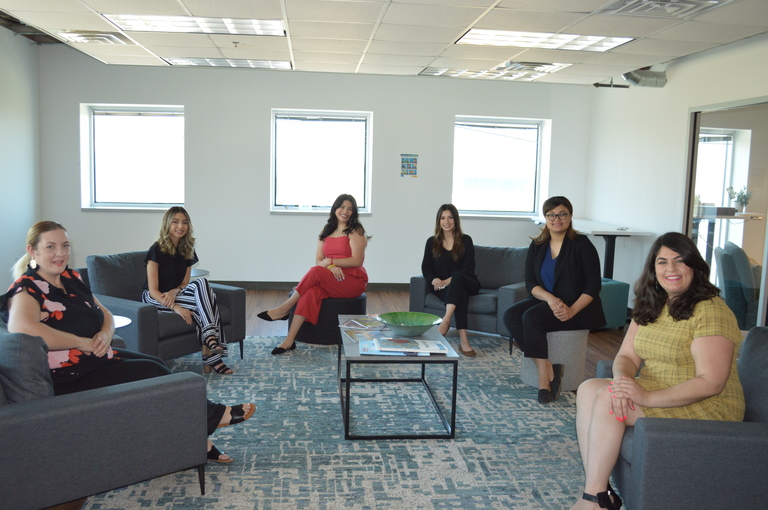 Sep 24, 2020 • BCL of Texas
When Travis County contracted BCL to administer their TCTX Thrive Small Business Grant Program, we knew that customer service and personal attention were going to be key for helping small business owners access the funds. Based on our 30 years of working with entrepreneurs, as well as seeing difficulties posed by other programs, we knew that navigating an online application portal and accessing a variety of financial documents and reports can be a burden on small business owners.
In preparation for the program launch, BCL hired 6 staff members to directly assist small businesses in learning about and applying for the program. This dedicated customer service team worked one-on-one with applicants, answered phone calls each weekday from 9am-6pm, and also provided email support in both English and Spanish.
The team made 4,400 calls and sent a total of over 6,000 emails to applicants to answer questions, follow up on documents, and provide technical assistance. Livia Pope, owner of All Dolled Up, said, "The entire team has been so responsive and helpful, I was really blown away. They even called me when something didn't look right with my budget and could have been a disqualifying problem."
Our team focused on remaining impartial throughout the process, while at the same time advocating for each business to make sure everyone had fair and equal access to the application process. Here's what some our members had to say when asked to share what their experience working with over 1,000 small business owners over two months:
Yeraldin Yordi, Senior Project Specialist:
I wanted to work with BCL on this project because I understand the magnitude and critical impact COVID has had on our community and business owners. The project has a great mission which includes reviving the economy and helping people keep their livelihood afloat. Having an event planning business myself, I had to pause my passion, and repurpose my skills and experience - and honestly, what a better way than helping fellow small business owners.
My teammates are patient and graceful. As the team lead, I take a lot of pride in knowing that we have ensured everyone is treated with the utmost respect and care. For example, we had some applicants who either spoke only Spanish or didn't have access to scanning documents. We tended to them by making in-person appointments and practicing social distancing, but we made it work.
I've learned that is true no one was ready for COVID and its harsh impact in our world. I have also learned that our community still thrives despite COVID. A lot of businesses have pivoted and made changes to keep their doors open. We are definitely stronger than we thought.
Krystiana Sanchez, Project Specialist:
During this sudden pandemic, it's so important to give back to the community and make a change. Working on this project has opened my eyes to the lengths many go through to pursue their dream. The amount of dedication applicants put into completing their applications was remarkable. In which pushed my team and I to reciprocate and give our full support to all. Being able to guide these small businesses is a life experience I will never forget.
All of my teammates inspired me to be great and give my full potential to our clients. Our goal to assist many small businesses was met because we motivated each other and stayed positive during this hard time. I respect my team for putting our applicants first along with going the extra mile for many. Such as providing additional tech assistance, being on the phone for hours at a time, and even meeting in person when someone was in need of computer/internet access.
Yokasta Guzman, Project Specialist:
I am from the Dominican Republic, and being on this team was my first opportunity to use my skills and experience in the US. BCL has provided an opportunity of a lifetime.
Our team sets us apart. The responsibility and dedication my teammates gave to this project is immeasurable. The level of efficiency in providing support to applicants has been admirable. The relationships developed between applicants and our team showed how warm and caring our staff is.
Marisol Vazquez, Project Specialist:
Working with businesses during these testing times has been a learning and rewarding experience. I love to be a part of a team that is making a difference in people's lives. We worked diligently every day to help our customers with technical support, answering questions and sometimes being a listening ear to those who have been impacted by the pandemic.
Businesses were so excited to hear the news when they were told they'd been approved to receive a grant. Some applicants got so emotional where I could hear them crying on the other end of the phone. This helped me realize even more how much businesses are in need right now and that our work is making a huge difference in people's lives.
Ashley Ramirez, Project Specialist:
Small businesses are the backbone of the US economy. Their survival is vital to the wellbeing of the economy and preservation of the American Dream. We ensured that all applicants were met with the best aid possible to ensure they had the same chance as everyone else to be selected as a grantee. Our team has members fluent in Spanish and if another language was needed to communicate we had access to translators so that all businesses, no matter what language was spoken, they were able to receive the assistance they needed.
This award to some, is life or death. It means being able to continue to put food on the table and support their families. It means being able to continue to survive during uncertain times. When we called the applicants to notify them of the good news we were met with completely different reactions. Shock, elation, and tears of joy were the most common reactions.
AUSTIN
1011 San Jacinto Blvd
Suite 500
Austin, TX 78701
P: 512.912.9884
F: 346.301.5752
NMLS #1114924
DALLAS
400 S Zang Blvd
Suite 1220
Dallas, TX 75208
P: 214.688.7456
F: 346.301.5752
NMLS #1114924
SAN MARCOS
302 W Hopkins St
Suite 2
San Marcos, TX 78666
P: 512.383.0027
NMLS #1114924