Sign for our monthly e-newsletter to be a BCL of Texas insider and stay in the loop on events, opportunities, and classes.
Today We Celebrate: The BCL Promise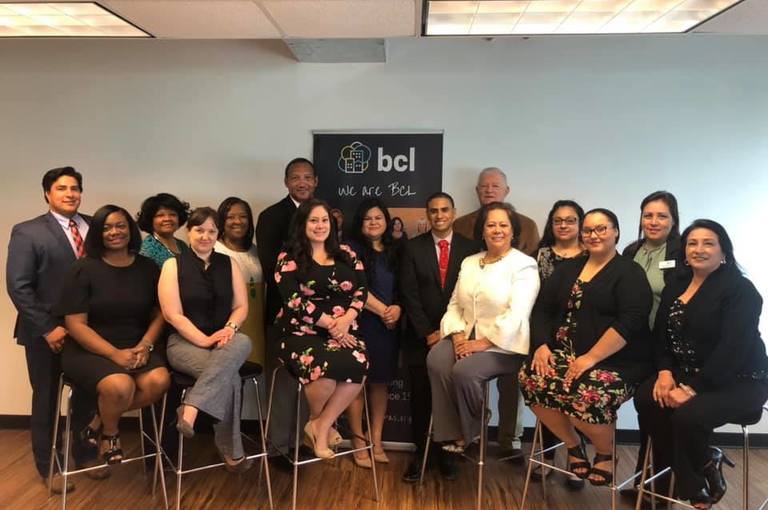 May 5, 2020 • Rosa Rios Valdez
Today, May 5, 2020, is BCL's 30th anniversary. As the founder of BCL, I am proud to state that we are the most diverse statewide non-profit Community Development Finance Institution in Texas. In 30 years, BCL has funded over 13,000 loans for businesses, families and consumers.
Our mission is to Build Strong Communities across Texas, and our impact is impressive. Over 56,000 individuals have benefited from BCL's work. Whether it is achieving homeownership for their families, growing a local small business and contributing to the local tax base, or building personal assets for modest income families, BCL has truly made a difference.
BCL was founded by central Texas volunteers to address the 1987-1992 recession. We found that economic recessions are opportunities to work at our best. In 2008 during America's great recession, BCL stayed true to form. We reduced the interest rates on our loans and if needed, we accommodated customers with concessions.
It's 2020 and here we are again faced with the most severe recessions of our time. As in prior recessions, BCL has raised the bar our customer expectations are urgent and real. So if we have to work around the clock to take care of our customers, then that's what we will do. Last week, BCL confirmed its authority to process PPP loans. We worked extra hours to get our PPP loans ready for processing and although the SBA processing center was bottlenecked, we persevered and kept entering the submit button until our PPP customer loans were approved. Because of the PPP funding, local businesses now have access to funds that will keep the doors open and be able to retain valuable employees.
Plans for a 30th anniversary party have been postponed, but we are celebrating in a better way - knowing that we were able to lead with access to capital at a time of greatest need. Adapting to tough challenges has been the BCL Way since day one and remains the BCL promise to each of our customers. We're here, we're open, and we're ready to continue to do the work we were founded to do. 
Today is worthy of celebration. I celebrate each and every one of you - our customers, funders, partners, and leaders. Join me as I celebrate BCL's three decades of providing fair, affordable, and responsible credit, loans, and housing services that build borrowers and sustainable communities!
AUSTIN
1011 San Jacinto Blvd
Suite 500
Austin, TX 78701
P: 512.912.9884
F: 346.301.5752
NMLS #1114924
DALLAS
400 S Zang Blvd
Suite 1220
Dallas, TX 75208
P: 214.688.7456
F: 346.301.5752
NMLS #1114924
SAN MARCOS
302 W Hopkins St
Suite 2
San Marcos, TX 78666
P: 512.383.0027
NMLS #1114924