Sign for our monthly e-newsletter to be a BCL of Texas insider and stay in the loop on events, opportunities, and classes.
Trail Blazing through Economic Recessions: A Founder's Story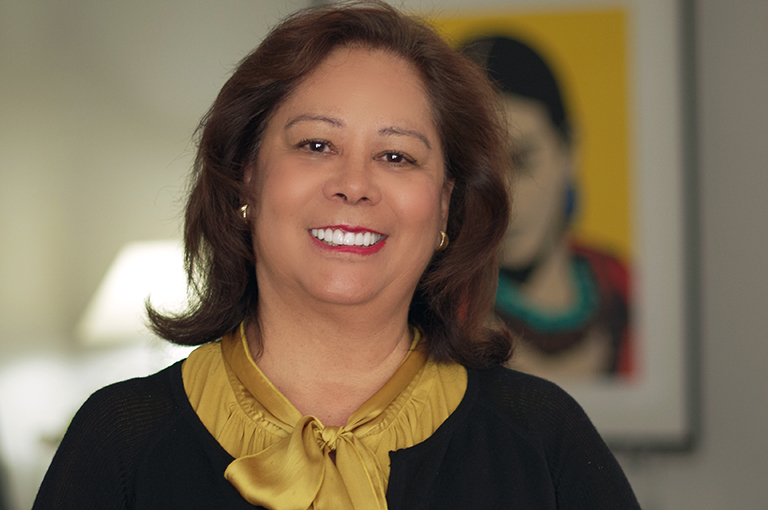 May 3, 2017 • Rosa Rios Valdez
Formed during an economic recession by rural Texas volunteers, CEN-TEX Certified Development Corporation (which would later be called BCL of Texas) has been bold and deliberate in its mission to build strong communities. As one of the co-founders, I have seen the growth and transformation since day one.
On October 19, 1987, the American stock market crashed. Black Monday made headlines with a loss of $500 billion dollars on one day. Businesses lost fortunes and the flow of capital stopped, creating an economic recession. The following month I left my job at the Texas Governor's office to head up economic development for a central Texas non-profit utility, the Lower Colorado River Authority (LCRA). The demand for economic development was exceptionally high due to the stock market crash.
In 1990, we were in another recession due to the savings and loan crisis. The San Antonio District Director of the U.S. Small Business Administration (SBA) visited me at my LCRA office. He asked that the LCRA and SBA partner to help boost the economy by making below-market interest rate commercial real estate loans. We assembled leaders from throughout Central Texas.
On May 5, 1990, we filed documents to found CEN-TEX CDC. Within 2 months we booked our first SBA $500,000 business expansion loan to Tramex Travel.

In 1995, at the request of community leaders, CEN-TEX made the decision to diversify its product offerings and added loan products for smaller business loan and began to develop single family homes in underserved communities. These new services grew the organization's capacity and income stream.

In 1997, I assisted CEN-TEX to become a charter member of NeighborWorks America (NWA). That same year, CEN-TEX made the decision to spin off from LCRA and received a grant from NeighborWorks America to help purchase a small bank building on South Congress Avenue.

Later that year, I left my job with LCRA and became the first CEO for CEN-TEX as we continued to make business loans and build homes on a fee-for-service basis.

In 2000, CEN-TEX formed a wholly owned non-profit affiliate, Texas Community Builders, and CEN-TEX received designation as a Certified Development Finance Corporation (CDFI) by the U.S Treasury.

In 2001, the Dot Com bust occurred and we were in another recession. We remained focused on our economic development mission of building strong communities.

In 2004, we made a decision to expand statewide. We decided a name change was in order, so the board chose the name Business and Community Lenders of Texas (BCL of Texas). With a larger service region, we began to change the board make-up to include leaders along the IH-35 target market. In collaboration with a large national bank, BCL expanded to the Dallas market, launched homebuyer education, and purchased a small office building in a redevelopment neighborhood. We anticipated the housing bubble and began to retrain our staff on foreclosure mitigation. Faced with the worst recession in American history, BCL continued to grow.
We attribute our steady growth to several factors: 1) A bold and visionary Board of Directors who took the path that few wish to take; 2) Maintaining operating reserves to acquire assets at the most optimum times; 3) Minimizing reliance on government funding by charging fees but being prepared to offer high-quality service and products; 4) Remaining focused on People, Place and Purpose; 5) Collaborating with local, state and federal partners to bring new resources to the service market; and 6) Being flexible and customizing solutions to meet the customers' needs.
Today, BCL is the most diverse statewide CDFI in Texas. We offer consumer, mortgage, business and community facility loans. In 27 years, BCL has added over $600 million to the local tax base and has helped over 2,000 businesses with expansion support. BCL has helped to create 6,000 new jobs, assisted over 5,000 families to become homebuyers, helped over 4,000 consumers to build their net worth and not fall prey to payday lenders. Our non-profit affiliate Texas Community Builders has a real estate portfolio of single family, multi family, commercial, and industrial properties. We invest in the communities that we serve and this spring 2017 Texas Community Builders will launch our Next Step line of affordable homes.
The formula for growth has been to innovate, inspire and lead. BCL commits to improve the lives of people and the places where they live and work. We strive to make economic impacts that demonstrate our underlying value of always providing fair, affordable and responsible credit, loans and housing services that build borrowers and sustainable communities.
We are grooming a new leadership team and will continue to use our resources wisely to remain sustainable for the many new opportunities ahead, while meeting our core values of building strong communities, protecting families most in need, and the environment.
The work is hard, the financial returns modest, but the personal rewards are great. It is an honor to be at the helm of this exciting organization.
AUSTIN
1011 San Jacinto Blvd
Suite 500
Austin, TX 78701
P: 512.912.9884
F: 346.301.5752
NMLS #1114924
DALLAS
400 S Zang Blvd
Suite 1220
Dallas, TX 75208
P: 214.688.7456
F: 346.301.5752
NMLS #1114924
SAN MARCOS
302 W Hopkins St
Suite 2
San Marcos, TX 78666
P: 512.383.0027
NMLS #1114924