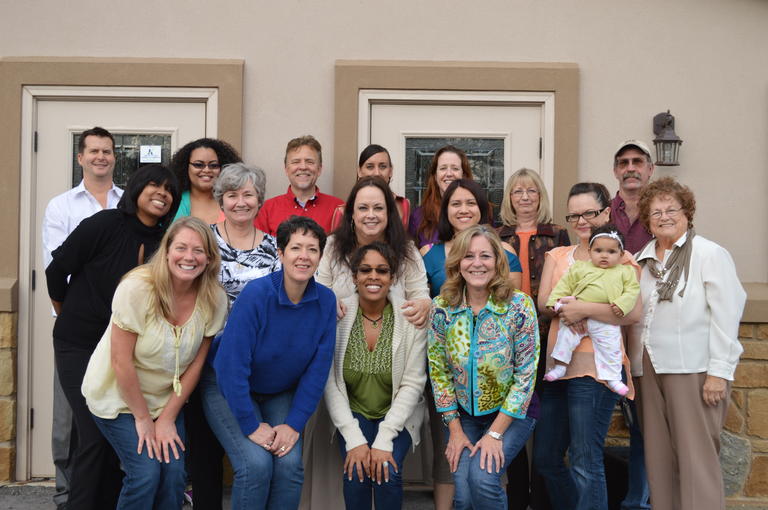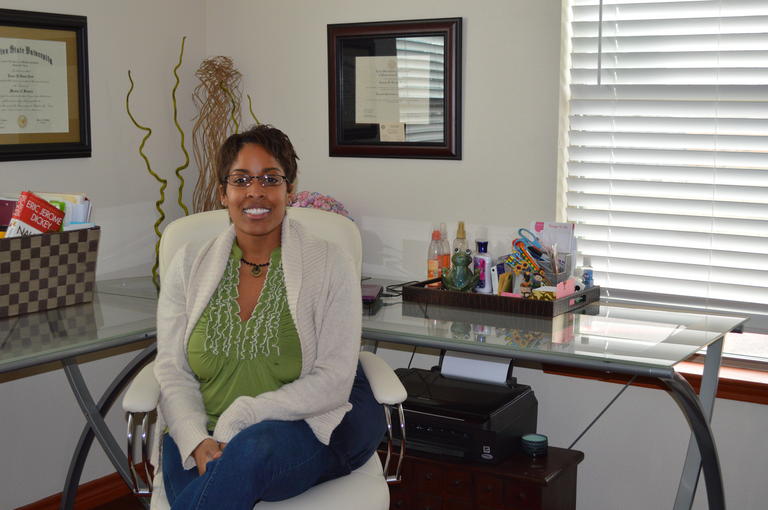 Adult, Child & Family Counseling Centers
Debbie Mabray & John Leach
SBA 504 Loan
Killeen, TX
Therapists and co-owners Debbie Mabray and John Leach used the SBA 504 Loan product to expand their business from a small location in Killeen to a beautiful new facility on a large acreage on the edge of town. The new location is highly appreciated by clients and employees alike.
Customers who meet licensed therapists Debbie Mabray and Jay Leach for the first time can instantly tell they're in good hands. Their warm countenance and personable demeanor are backed by a powerhouse of credentials, awards and publications. As full-time counselors, they meet with a variety of patients every day, oversee student counseling interns, and continue to share knowledge and experience by writing articles and books. Additionally, as if that wasn't enough to fill a work week, they are co-owners of Adult, Child and Family Counseling Centers, a growing company that operates locations in Belton, Round Rock, Austin, and a brand new facility in Killeen, Texas.
At this time last year, Debbie, Jay and the therapists on staff were providing services from a smaller location within Killeen. The city houses the one of the largest military bases in the country, Fort Hood, and the demand for services from counselors specifically qualified to deal with the needs of soldiers and their families continued to grow. With their office located near a firehouse, the frequent sirens were not conducive to counseling sessions, especially for an increasing number of soldiers returning from war with post-traumatic stress syndrome (PTSD); nor were the intermittent explosions during trainings at Fort Hood conducive. They knew that their clients would prefer a location where they could park without visibility from the street, and be able to take part in sessions outside of a small, confined office. Adult, Child & Family Counseling Centers also were battling space constraints on their growing team and longed for a larger, tailor-made facility where their customers could benefit from additional space, nature, and privacy.
Debbie and Jay found the perfect spot for their new place just south of Killeen on Highway 195, on the west side of a scenic cluster of hills, a rare sight in the area. Once the decision was made, Debbie and her husband Timothy Mabray approached their local bank about securing financing for the new location. Brand new construction is a costly venture and can sometimes have inherent risks for a lender, even with a strong, established client such as Adult, Child & Family Counseling Centers. When they learned that the bank would not be able to finance the total cost of the project, Debbie began to research other options. Searching the Small Business Administration website brought the SBA Grow Loan Program to her attention, and she and Tim began the application process for a commercial real estate loan.
Working with Robert Kennedy, Loan Officer for Business and Community Lenders (BCL) of Texas, their SBA 504 Loan was approved, and construction on the new property began. In August of 2012, they opened the new location to the delight of the whole team. During the closing process, Debbie worked with June Griffy, Director of Lending for BCL of Texas, and Denise Bohac, Legal Assistant at SettlePou, the firm that oversees the legal aspects of the SBA closing process.
"Those two women are just amazing," says Debbie, "they have just stood out." The SBA portion of the project funding was closed this month at a low interest rate. When combined with the bank portion of funding, this results in a low blended interest rate for the total project cost, and increased savings for the customer.
"It was my privilege to work on this project with Debbie," says June. "It's exciting to be able to support such important work in the community."
Adult, Child & Family Counseling Centers is flourishing in the new spot. The extra space has allowed them to add additional counseling and support staff as well as to expand their intern clinic, which allows students and uninsured clients to receive services from interning therapists working under the guidance and oversight of a licensed therapist. Their new play room and easy access to the outdoors facilitates working with children of all ages, allowing them to express themselves even if they are not yet adept in discussing their feelings.
"We'd noticed that a lot of times, when we were in the office with some of the kids, they had a hard time talking to you," says Jay. "But if you take them out on the basketball court, throw a football with them, kick a soccer ball, or fly a kite, they'd open up and tell you almost anything."
Walking therapy is also a popular choice among the counselors and their clients, now possible with acres of picturesque trails through the hills just beyond the back door. The garden is an immensely peaceful place for outdoor sessions, and the equine therapy stables are within sight of the parking lot, providing an additional method of working with clients dealing with difficult anxiety and stress issues.
"The horses are able to sense your emotions, so you get feedback on what's going on with you," says Maryann Bell, Licensed Professional Counselor at Adult, Child & Family Counseling Center. "We had one soldier who was a captain and had several of his men die. He was telling the story and the horse and was feeding off his anxiety, so we had him lunge the horse until he was finally able to calm down. Then we blindfolded the horse and we said, 'This is your soldier, you have to take care of him, you have to rescue him.' When his anxiety built up the horse became nervous, but as he was able to calm down and say 'You know what, I can do this. I'm still a leader. It's not my fault.' The horse went in a circle at a canter, blindfolded. It had never done that before."
In addition to the business, Debbie and Maryann manage a non-profit called Wounded Warriors that provides a comprehensive family-based approach to counseling at low or no cost to soldiers and their families, for whom coverage for dependents is often limited. They have written books on the subject and continue to seek grant funding to subsidize the non-profit.
A dedicated group of individuals has successfully raised $150,000 for another labor of love, the non-profit DaZona Life & Learning Center, which is a family referral center that provides vocational outreach for disabled individuals. Although they are very close, they still need to raise $14,000 for the final costs, which include a septic system, electrical work and various touch-ups. Progress on the center is stalled until they are able to bring in the final push of donations.
"We have a waiting list of people who have loved ones whom they want to join the center. There are a lot of people in the area who want to volunteer, and the community is just right behind it, but we need money to finish the project," says Debbie. "Every penny has already been accounted for. Any donations to that would just be amazing."
As is always the case, a small business owner's work is never done. With ten acres of property, future plans for Adult, Child & Family Counseling Center focus on expanding, eventually building an entire therapy wing just for children. This spring, plans are underway to further develop the garden with more plants, tables and water features, and seating areas will be placed along the walking trails for outdoor sessions. Volunteers are eager to get to work on the projects once materials are secured, for which contributions are also appreciated.
Just within the first two years, Debbie and Jay expect to be able to create 4 professional and support jobs for their community in the mental health field. Interviews were already in progress for a new counselor to join the team. Several new interns are anticipated once the new Texas A&M medical school is completed, just down the road from the center. The military continues to be underserved in mental health services, and the counselors at Adult, Child and Family Counseling Centers are working to change that, and to expand services throughout central Texas as well in order to promote health and wellness for everyone. From the looks of their trailblazing progress, change for the better is well underway.
AUSTIN
1011 San Jacinto Blvd
Suite 500
Austin, TX 78701
P: 512.912.9884
F: 346.301.5752
NMLS #1114924
DALLAS
400 S Zang Blvd
Suite 1220
Dallas, TX 75208
P: 214.688.7456
F: 346.301.5752
NMLS #1114924
SAN MARCOS
302 W Hopkins St
Suite 2
San Marcos, TX 78666
P: 512.383.0027
NMLS #1114924