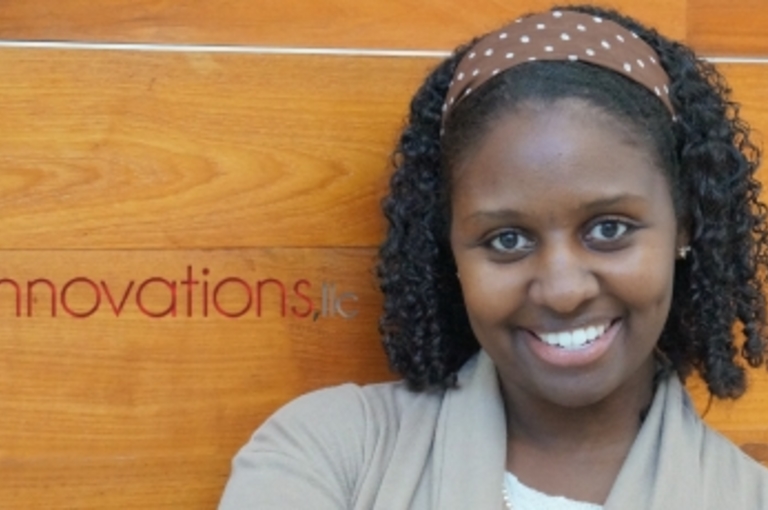 Aesthetic Innovations, LLC
Jazmin Jernigan
Business Coaching
Dallas, TX
How far would you go to grow your business? Would you drive nearly 400 miles twice a month for 6 months?
That's exactly what Jazmin Jernigan of Aesthetic Innovations, LLC is doing. Jazmin's business is a full service marketing firm that provides branding, web design, graphic design, and photography services all under one roof. She drives from Shreveport to Dallas twice a month to participate in Capital One's Getting Down to Business education and mentoring program, which provides guidance on a series of business topics taught by industry experts. BCL of Texas is the facilitator for the 2015 course in Dallas.
Referrals from happy customers have resulted in a growing customer base for Jazmin, but as many small business owners know, this can sometimes open the door to growing pains for entrepreneurs as they try to navigate the right path to responsible business growth.
"My biggest challenge right now is staffing and finding the right business model," says Jazmin. "I'm also using this opportunity to build connections here in Dallas to eventually move the business here."
BCL of Texas helps coordinate the weekly sessions and works with entrepreneurs one-on-one between classes. BCL Entrepreneurship Specialists help them stay on track with their goals and ensure they're making progress toward them.
"BCL of Texas is grateful to be a part of this fantastic program," says Paul Randle, Entrepreneurship Specialist at BCL. "It fits right in with our mission to help these entrepreneurs grow, and the unique format of this program helps these small business owners stay on track by holding them accountable and forcing them to put in the time it takes to really build their business, in addition to just running the day-to-day operations."
Jazmin is unique as an entrepreneur in that she not only has an educational background in her area of expertise, art and marketing, but she also has her MBA, and so can grasp high-level business concepts quickly. However, even armed with her extensive knowledge, she was eager to participate in the Capital One program for its myriad of benefits, which include detailed classroom training, customized guidance from small business experts, and a 2:1 capital match from Capital One up to $2,000 through an individual development account (IDA).
"I like that I have the opportunity to build a connection with a bank," says Jazmin, "and the people I've met through this course have been able to provide me quickly with industry reports and other items that I need for market research."
Entrepreneurs like Jazmin are certainly an inspiration to others, and BCL of Texas is honored to be able to assist her as she builds her business.
AUSTIN
1011 San Jacinto Blvd
Suite 500
Austin, TX 78701
P: 512.912.9884
F: 512.912.9869
NMLS #1114924
DALLAS
400 S Zang Blvd
Suite 1220
Dallas, TX 75208
P: 214.688.7456
NMLS #1114924