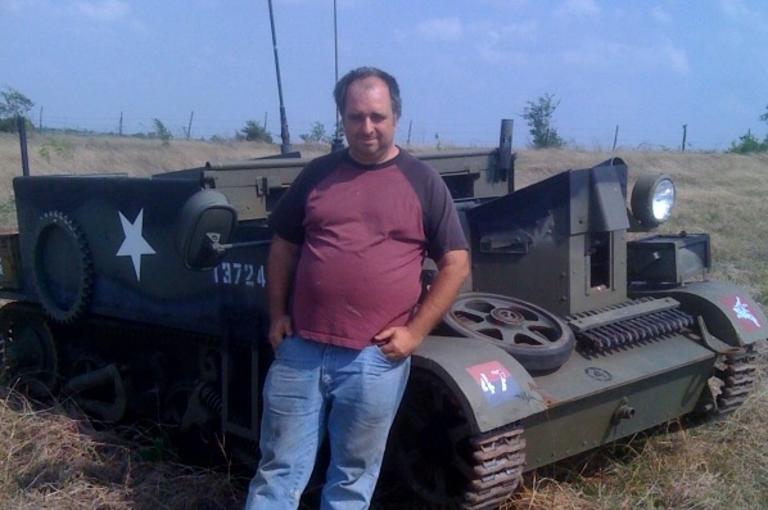 All Era Militaria
Dave Demorrow
Business Lending
Temple, TX
Military veteran Dave Demorrow started All Era Militaria with just two duffel bags of military gear after he left the Army. As a disabled veteran, he knew he couldn't work a traditional job, so he decided to start his own business using his expertise in military equipment and training.
Over the course of 12 years, All Era has grown, successfully pivoting to include a store, an Air Soft play field, and a military museum, the Temple Museum of Modern Warfare. Demorrow credits his success with being able to adapt and pivot as the business evolved.
The museum operates as a 501(c)(3) status nonprofit organization, and works with the state of Texas, while the play field uses air soft guns, similar to paintball guns, for tactical trainings and PTSD treatment, as well as to build teamwork, critical thinking, leadership, mechanical skills, respect, sportsmanship, respect of firearms, and firearms safety. The store has worked with the History Channel to provide props for historical reenactments.
Demorrow's favorite part of the job is interacting with people, especially veterans and those about to go into the military.
Before going to basic training, recruits can come in to practice with non-firing replicas of some of the weapons systems. "They get trained up so when they get there, they are miles ahead," Demorrow said. "It helps to ease their nervousness and they learn terminology and ranks – we've had guys get to basic training and people ask them if they're prior service."
All Era serves as a resource for the surrounding community. The museum has provided props for movies and has working with the Baylor University Film School. It has used its vehicles, uniforms, and props to work with the Girl Scouts, Volunteer Fire Department, and Civil Air Patrol.
All Era has worked with BCL of Texas for two business loans, both of which were paid off ahead of schedule. Demorrow said that while other lenders wouldn't consider him, BCL of Texas was willing to listen. "I already had $1 million worth of inventory and nobody would touch me." he said. "BCL is willing to take a chance on the person." He appreciated that he was able to talk directly to the decision makers, and that BCL was easy to work with.
Demorrow says it has been important to be "brutally realistic" in assessing what projects would cost him, and in not biting off more than he could chew when it came to debt and repayment.
His recommendation to other entrepreneurs is to be patient with the growth process and not try to do everything at once. "When you're in the military you set way points, and when you make it to that one, you do the next and the next. If you set a goal and you meet it, what's next? You just keep evolving."
AUSTIN
1011 San Jacinto Blvd
Suite 500
Austin, TX 78701
P: 512.912.9884
F: 346.301.5752
NMLS #1114924
DALLAS
400 S Zang Blvd
Suite 1220
Dallas, TX 75208
P: 214.688.7456
F: 346.301.5752
NMLS #1114924
SAN MARCOS
302 W Hopkins St
Suite 2
San Marcos, TX 78666
P: 512.383.0027
NMLS #1114924