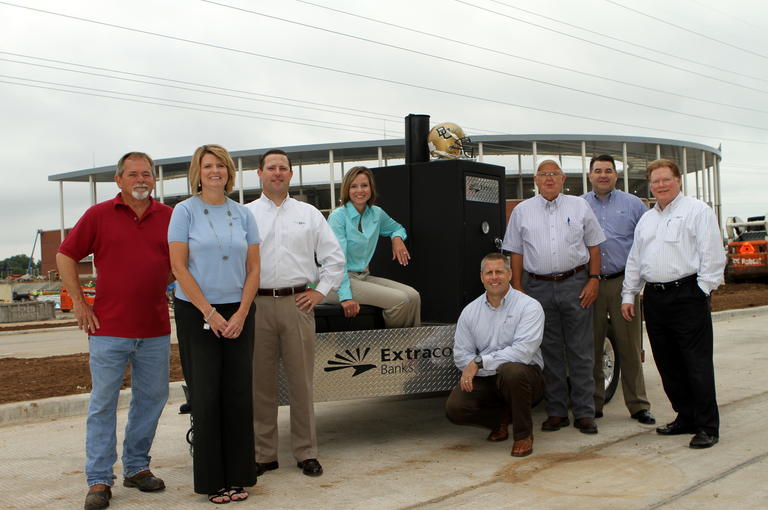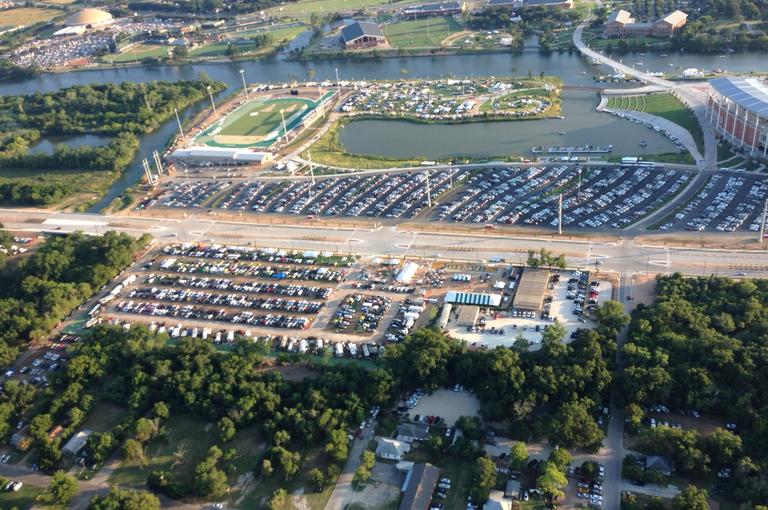 Brazos Parking, LLC
Vernon Davis & Mack Hardin
Business Lending
Waco, TX
Not often is a parking lot considered an interesting business success story. That is, unless that parking lot is situated next to the brand new Baylor University McLane Stadium with a crowd full of rowdy fans on game day.
Owners Vernon Davis and Mack Hardin started Brazos Parking to provide a new convenient, safe and fun collective space for fans to park and tailgate during home games and other events. Completed just in time for the first home game at the new McLane Stadium this fall, the lot has been a hit and each game brings a lot full of happy fans sporting Baylor "bear claws" and enjoying the various vendors that share the space. BCL of Texas is proud to have supplied a portion of the funding through a participation loan with Extraco Banks, who funded the bulk of the project.
If you want to get in on some tailgating action, they've already posted next year's schedule, so plan accordingly and bookmark their website.
AUSTIN
1011 San Jacinto Blvd
Suite 500
Austin, TX 78701
P: 512.912.9884
F: 346.301.5752
NMLS #1114924
DALLAS
400 S Zang Blvd
Suite 1220
Dallas, TX 75208
P: 214.688.7456
F: 346.301.5752
NMLS #1114924
SAN MARCOS
302 W Hopkins St
Suite 2
San Marcos, TX 78666
P: 512.383.0027
NMLS #1114924