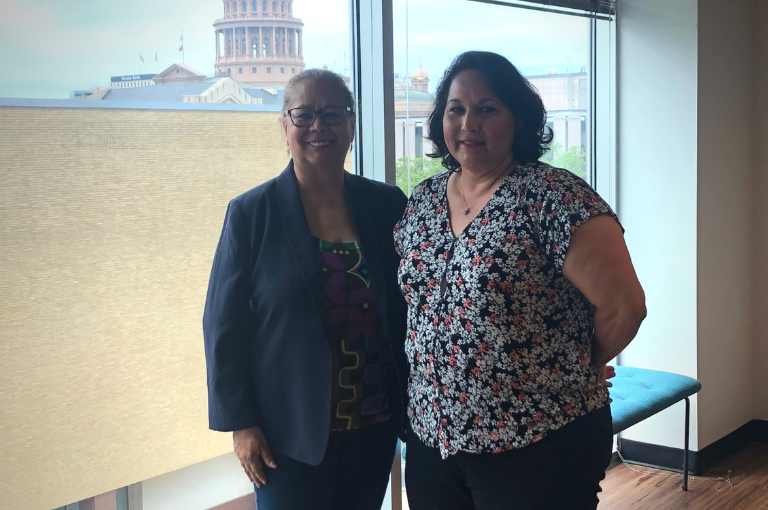 Business Depot
Glenda Colmenero
Business Lending
Giddings, TX
Glenda Colmenero has always worked for herself. "I like to be responsible for my own success," she said.
And after 33 years of working in real estate in the 5,000-population town of Giddings, Texas, she was becoming frustrated with the difficulty of sending documents and receiving packages, which would often be left by the side of the road or under a tree far from the front door. So instead of complaining, Glenda decided to solve the problem. "I started thinking about it," she said. "There's other people with the same issue." She reached out to her neighbors and did market research to learn exactly what services were most needed.
This June, she will be opening her own solution to the service gap: Business Depot, Giddings' first-ever business supply and mail center. The location will feature mailing, fax, printing, and an Amazon delivery hub. "Everybody has already been talking about it. They're excited it's coming to town," she said.
Giddings Economic Development Corporation (EDC) referred Glenda to BCL of Texas for her business loan to renovate the interior of her new space, which will be in a building shared with the EDC office. BCL has worked with our local EDCs across Texas since our founding in 1990, and we are proud to have relationships with local economic directors so that we can provide business lending to customers in both urban and rural areas across the state.
AUSTIN
1011 San Jacinto Blvd
Suite 500
Austin, TX 78701
P: 512.912.9884
F: 346.301.5752
NMLS #1114924
DALLAS
400 S Zang Blvd
Suite 1220
Dallas, TX 75208
P: 214.688.7456
F: 346.301.5752
NMLS #1114924