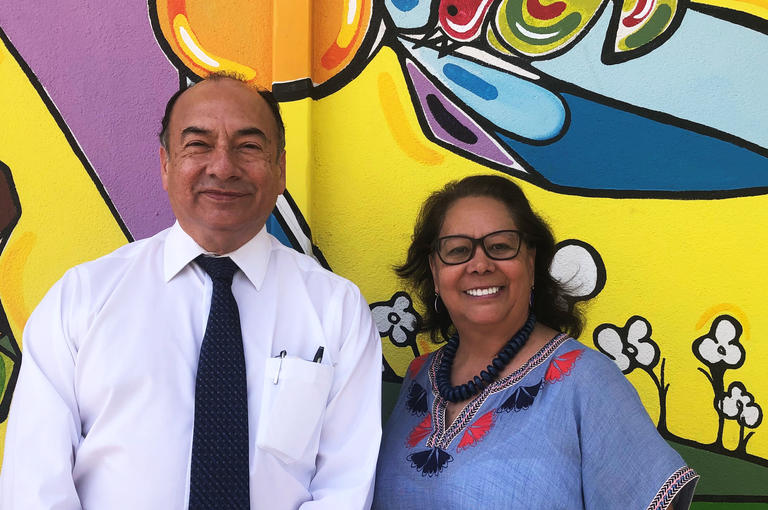 Community Development Management, Inc.
Rudy Ruiz
SBA 504 Loan
Lockhart, TX
One of our early customers, BCL worked with Rudy Ruiz of Community Development Management, Inc. for an SBA 504 loan to help them grow their operations. Founded in 1979, Community Development Management is a consulting firm that works with communities across Central and South Texas for community development projects like public works, housing, disaster relief, parks and recreation, and economic development.
Rudy says his work focuses not just on a single project, but on the bigger picture of bringing infrastructure and good paying jobs and sales tax revenue for communities. "We've found community after community where high poverty and lack of infrastructure and housing affect quality of life. My work goes back to my philosophy of how I always viewed life. I come from the 60s generation and we're out to change the world and make the world a better place. My focus is to really help people."
Rudy said he met BCL's CEO, Rosa, even before BCL was founded in 1990. Since that time, she has provided mentorship and helped consult for projects in small towns and rural areas. "The big towns have the expertise and departments to handle a lot of needs, but in the small towns, you have to go out there, and find help. We called Rosa in several times to help and she would come down and speak to mayors and council members about what could be done. She has been a great advocate for helping the smaller communities," Rudy said.
As a customer of BCL of Texas, Community Development Management, Inc. was able to leverage their SBA 504 loan funding to expand their working space from approximately 1,000 square feet to 7,000 square feet, and was then able to bring on a dozen new employees. "The SBA 504 loan was a turning point for our company," Ruiz said. "We wanted to expand, but we were stuck. We wouldn't have been where we are today without that first break."
AUSTIN
1011 San Jacinto Blvd
Suite 500
Austin, TX 78701
P: 512.912.9884
F: 346.301.5752
NMLS #1114924
DALLAS
400 S Zang Blvd
Suite 1220
Dallas, TX 75208
P: 214.688.7456
F: 346.301.5752
NMLS #1114924
SAN MARCOS
302 W Hopkins St
Suite 2
San Marcos, TX 78666
P: 512.383.0027
NMLS #1114924