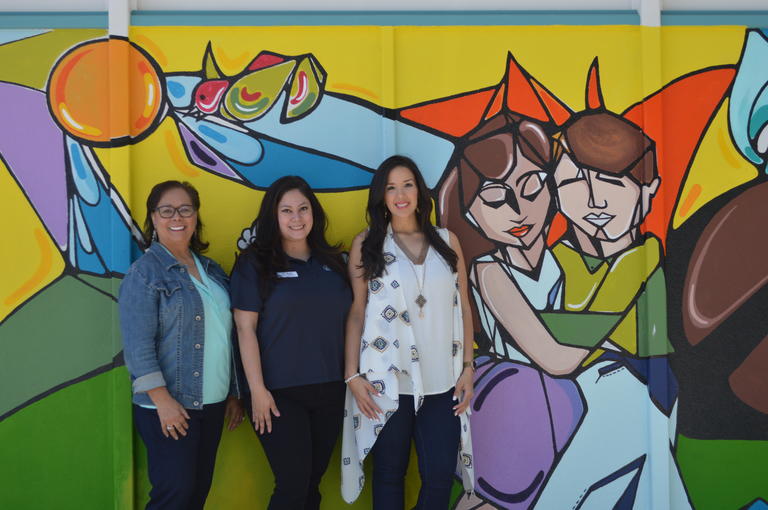 Discover LOLA
Kayla Mendoza
Growth Loan
Cedar Park, TX
Kayla Mendoza always knew that she wanted to empower women with fashion. She remembers as a young child, seeing her mother, a school teacher, change out of her work clothes to get ready for a wedding. "I saw her transform when she put on that dress," she said. "I saw how good she felt. Seeing my mom feel beautiful and excited to go out was my first glimpse at how a garment can truly change someone's attitude and day."
With 10 years' experience in retail and fashion and past experience managing her own boutique, Kayla took her next step forward with a move to Austin, Texas, where she decided to relaunch her business under the name L.O.L.A., which stands for Live On, Love Always.
In August of 2014, Mendoza launched her online boutique with options to shop online, sign up for a monthly subscription service, or visit pop-up shops in Austin and across the state, where customers can try on pieces and get personalized suggestions.
In 2017, Kayla connected with BCL of Texas for a loan to help grow her business. "We hit our 2016 goals and knew we needed some support in order to grow and scale," she said. "We have been high heel strapping our way since day one and been profitable."
A growth loan from BCL allowed L.O.L.A. to grow their online presence and social media marketing campaigns, as well as hire an additional team member to help with Pop-Up Shop Events "As a small business, resources are sometimes limited, and BCL of Texas has given us the opportunity to grow," she said.
For Kayla Mendoza, selling clothing serves a greater purpose. "I love helping women," she said. "I love being on the opposite side seeing a woman's confidence radiate, her smile, her body language, self confidence. This inspires me and fuels my passion of empowering women through fashion."
Mendoza's advice to fellow women entrepreneurs is, "Be niche. Know what kind of brand you are, what you're after, and stay true to that. And Live On, Love Always."
AUSTIN
1011 San Jacinto Blvd
Suite 500
Austin, TX 78701
P: 512.912.9884
F: 346.301.5752
NMLS #1114924
DALLAS
400 S Zang Blvd
Suite 1220
Dallas, TX 75208
P: 214.688.7456
F: 346.301.5752
NMLS #1114924
SAN MARCOS
302 W Hopkins St
Suite 2
San Marcos, TX 78666
P: 512.383.0027
NMLS #1114924