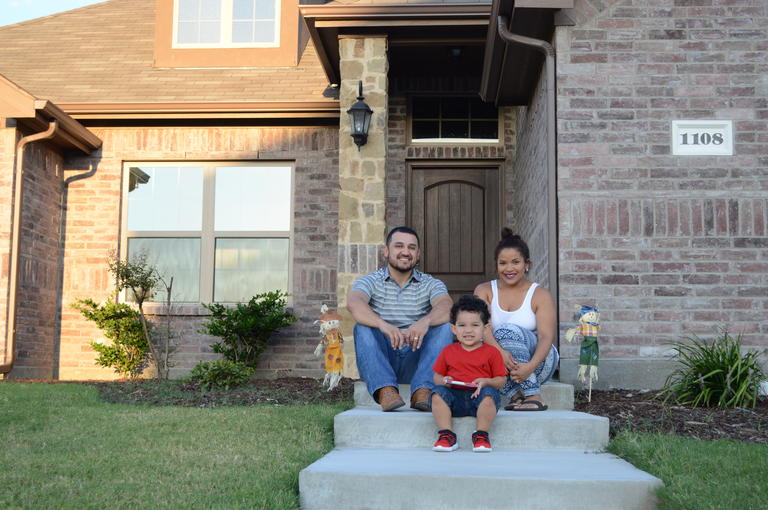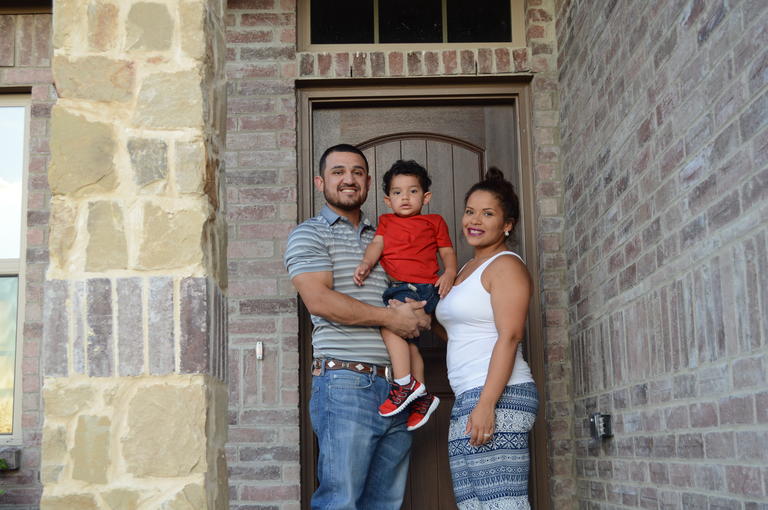 First-Time Homebuyers
Ricky, Jamie & Family
Homebuyer Education & Counseling
Dallas, TX
"This home was everything we wanted," says Jamie, standing in her beautiful kitchen with husband Ricky and two-year old R.J. "We're so happy with it."
There are few words more rewarding to the BCL of Texas HomeOwnership team.
Jamie and Ricky had always rented, and when the idea of homeownership came up they weren't sure where to start. Jamie approached Daniel Garcia at BCL of Texas, who answered some of her initial questions and recommended they take the 8-hour Homebuyer Education course at the BCL of Texas HomeOwnership Center.
"At first I didn't think we'd be able to make it happen. With work and school and taking care of R.J., we didn't think we could dedicate an entire Saturday. But we really wanted to learn and we are so glad that we made the time to go," says Jamie.
"That class was an eye-opener," says Ricky. "You learn so much about the financial aspects of buying a home and it helps you understand there are a lot of programs, such as down payment assistance and mortgage tax credits, that can really help you."
Jamie and Ricky enjoyed learning from the guest speakers, and appreciated that they could interact with the other attendees and learn about the different home buying processes everyone was exploring. After class, they were armed with the knowledge that helped them find a Realtor and mortgage lender that were right for them.
"Our Realtor, Kelisha Fuller, did a great job helping us find the home of our dreams in our price range," says Ricky.
Excellent communication between all the parties made the process a smooth one, and in May the family moved into a beautiful new home in a growing neighborhood with caring neighbors who look out for each other. R.J. loves it, and even had his bedroom all picked out as soon as they went to view the house. They credit their happy outcome with starting off with the foundation of knowledge they received at the BCL of Texas HomeOwnership Center.
"If you're thinking about buying a home, come to a class. It's a lot of fun, and you will learn a lot," says Jamie.
BCL of Texas Homebuyer Education classes are scheduled on a regular basis in Austin & Dallas, or the course can be taken online anywhere, any time at www.ehomeamerica.org/bcl.
AUSTIN
1011 San Jacinto Blvd
Suite 500
Austin, TX 78701
P: 512.912.9884
F: 346.301.5752
NMLS #1114924
DALLAS
400 S Zang Blvd
Suite 1220
Dallas, TX 75208
P: 214.688.7456
F: 346.301.5752
NMLS #1114924