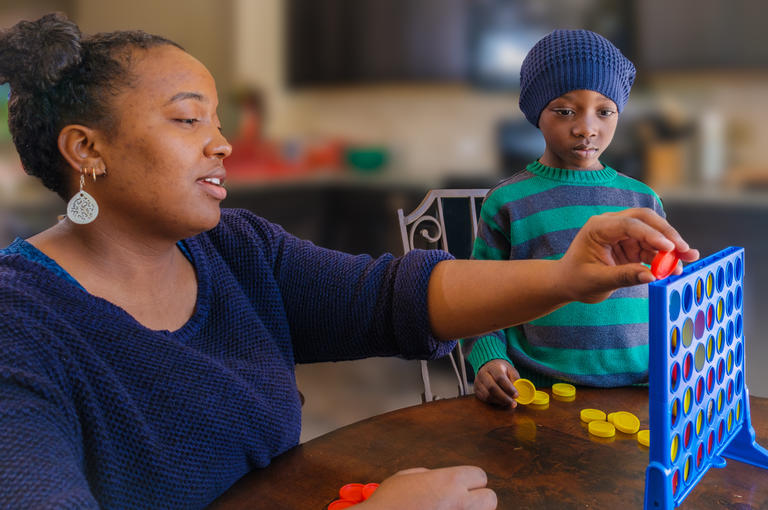 First-Time Homebuyers
BCL clients in Manor, TX
NeighborhoodLIFT
Manor, TX
Three new homeowners who worked with BCL through our NeighborhoodLIFT down payment assistance program may be surprised to find themselves neighbors in the same newly built cul-de-sac in Manor.
As the Austin metropolitan area experiences rapid growth and price increases, more homebuyers are looking to quieter, more affordable surrounding areas to the north and south of the city. Manor, a small city just 12 miles north of Austin, has grown from 1,200 to 5,000 residents from 2000 to 2010, and is expected to double again in population by 2020.
Kora Jackson, who recently purchased a home in Manor through the NeighborhoodLIFT program said she appreciates the mellow and family-friendly feel of the area, as well as a sense of community within the neighborhood. "I met my neighbor, she was outside riding a bike," she said.
Using the down payment assistance program coupled with the affordability of the suburb, she was able to purchase a brand new home with extra features such as granite countertops. "The program helped me a lot because it gave me a better price range in houses that I could look for because I knew that I had more help in the down payment," she said.
BCL client Alexander Toprac said the down payment assistance program helped him look at homes that were move-in ready without the need for extensive repairs and remodeling. He said that the affordability of buying a home in Manor allowed him to transition from renter to homeowner. "If I can buy a house in Manor for as much as I can rent in the city, then I'm developing equity as investment into my future," he said.
Another BCL client, Brittany McMillan, moved with her son to their first home of their own, taking advantage of the affordability offered in the Manor area. On a recently built cul-de-sac with new construction all around, Brittany's neighborhood is evidence of the rapid growth in her neighborhood.
Since the launch of the NeighborhoodLIFT program in August, BCL has provided nearly $50,000 in down payment assistance to 7 clients to purchasing homes in the Manor area. As buyers continue to enjoy the affordability, sense of community, and quiet of these areas outside the city, the LIFT program will continue to support home purchases throughout Travis, Hays, and Bastrop counties.
For Kora Jackson, being able to purchase a home means a better future for her son. "I just wanted something of our own," she said. "Maybe later on down the line, it could be passed on to him. That's the reason I chose to buy. I've been renting for five years, but all this money that I'm putting in, I could be putting into my own home."
AUSTIN
1011 San Jacinto Blvd
Suite 500
Austin, TX 78701
P: 512.912.9884
F: 346.301.5752
NMLS #1114924
DALLAS
400 S Zang Blvd
Suite 1220
Dallas, TX 75208
P: 214.688.7456
F: 346.301.5752
NMLS #1114924