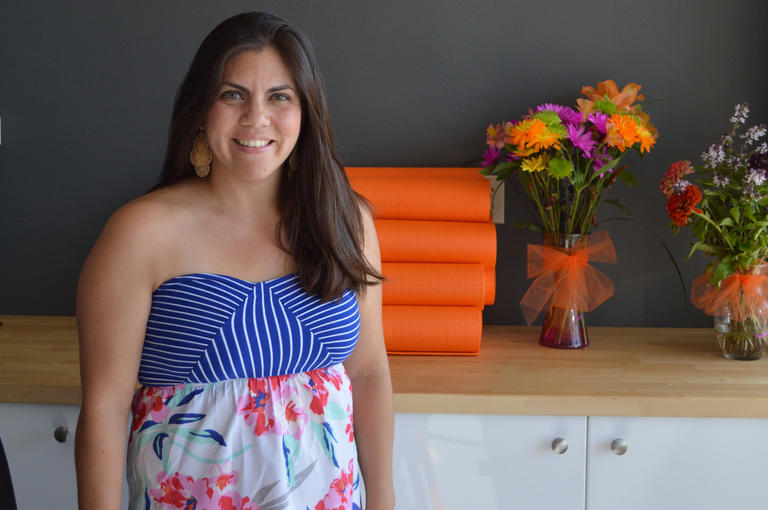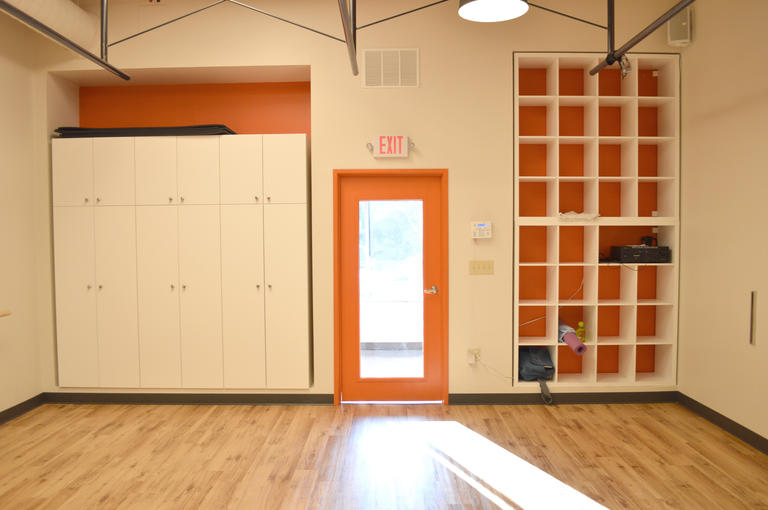 Fuerte Fitness
Romy Parzick
Business Development & Crowdfunding Coaching
Austin, TX
Being a social entrepreneur is a little like running a business and a non-profit at the same time, in that you're focused on both the bottom line and your social mission. It's a big vision, and requires a lot of work. Yet, if there's any entrepreneur in Austin equipped for the job, it's Fuerte Fitness owner Romy Parzick.
Fuerte Fitness is a newly opened fitness center on Airport Boulevard in central Austin. Its focus is on providing affordable, accessible, quality fitness programs for a diverse, inclusive clientele. Owning her own business was something she had always dreamed of, and after moving to Austin with her family two years ago, she decided to put her MBA to good use and start making it happen.
"I felt like I was standing at a precipice, and just decided to go for it and take the leap," says Romy. "There are so many great resources here in Austin for entrepreneurs that I knew I could use to get started."
About a year ago, Romy began to work with Business Development Specialist Lance McNeill of BCL of Texas to hone her business plan and get started on the path to start-up financing. She had taken some of the classes offered by the City of Austin's Small Business Development Program and sought some one-on-one assistance to assist her progress.
"Lance was my accountability aide, and was a valuable sounding board for my ideas," says Romy. "He also connected me with the resources I needed to pull it all together."
Fuerte Fitness provides classes and special programs geared toward making fitness fun and inclusive for the whole community. Classes of wide variety are scheduled from 5:30am to 9:00pm on weekdays and at various times on weekends so as to be convenient not only to daytime visitors but also the 9 to 5 working population. Classes in yoga, Zumba, ballet barre, pilates and high intensity interval training (HIIT) are popular with its customers, and fusion classes combine the above offerings into new, unique fitness experiences. In addition to traditional fitness classes, programs such as Fit Family allows the whole family to work out together in a fun and interactive way, and Poser Kids Yoga is a great way to get the little ones started on lifelong wellness. Other innovative offerings include an Improv & Yoga workshop and Dance Nights for couples to make it a date night while experiencing the fun and fitness of dancing. Classes are affordably priced, with further discounts for seniors, students, teachers, military and government employees.
Yet in addition to all of this, Romy wanted to take the social mission a step further. She had previously worked for a community development organization and has a passion for serving the low-to-moderate income population. She felt that Fuerte Fitness could best serve these customers by ensuring that access to wellness programs were available to everyone, regardless of their ability to pay. To this end she created a crowdfunding campaign to raise money to fund scholarships for Austinites who could not afford to work out. The campaign was a success and the scholarship program is underway.
Not only is Romy a thriving and creative social entrepreneur, but she built her business in her spare time. She juggles the duties of entrepreneurship with being a wife and mother and a full-time employee at a large company downtown, all while maintaining her own fitness and making it all look so easy.
"What I love about being an entrepreneur is that I can dream up the craziest idea and then just go for it," says Romy, "and I can make it happen with my own willpower and hard work."
The company moniker and website address "I am fuerte" seems an appropriate mantra for such an inspiring entrepreneur, and we're grateful to be able to assist Fuerte Fitness toward its goal of promoting health and wellness in the community.
For more information on Fuerte Fitness, visit www.iamfuerte.com.
AUSTIN
1011 San Jacinto Blvd
Suite 500
Austin, TX 78701
P: 512.912.9884
F: 346.301.5752
NMLS #1114924
DALLAS
400 S Zang Blvd
Suite 1220
Dallas, TX 75208
P: 214.688.7456
F: 346.301.5752
NMLS #1114924