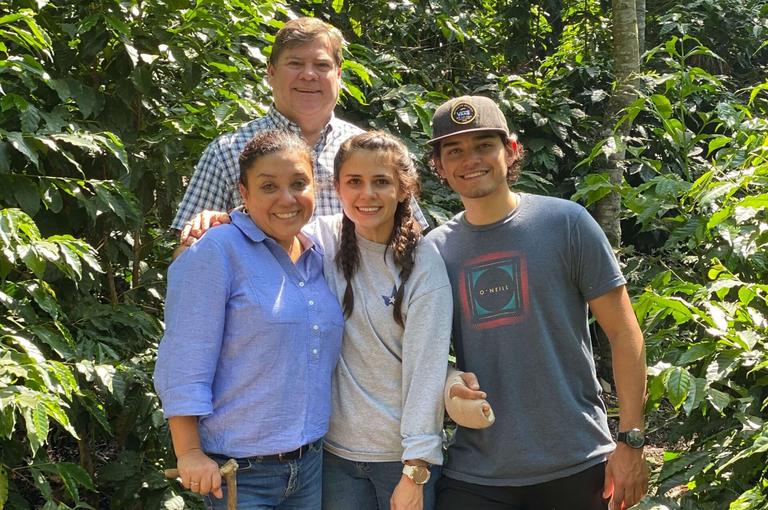 Green Ape Coffee
Regina Bogart
Travis County Thrive Grant
Lago Vista, Texas
BCL is well-known for our small business loans programs, but did you know we also work with partners like city and local governments to help them reach small businesses for grants like covid-19 relief packages? Since the start of the pandemic, we have distributed over $11.5 million in grant relief funding to over 300 businesses.
Regina Bogart of Green Ape Coffee was one of these grant recipients. For Regina's growing family-owned business, the emergency relief funding made it possible to invest in developing a new product line of cold brew coffees.
"This grant made a huge difference for us because now we are in talks with H-E-B," she said. "This grant makes it possible for us to be able to produce and can as much coffee as this one would vendor alone would require."
Months into the pandemic, Regina had almost given up on looking for grants. Finally, her son approached her about the Travis County Thrive program and she decided to give it a try. She found the program to be very accessible and the customer service team helped her with all of her paperwork to make it possible for her to complete her application while also running her business full time. "The responses were very prompt and the customer service was amazing," she said. "I loved the line of communication. Every time I had a question I would leave my message and sure enough, the next morning, someone was calling me answering all my questions."
And for one small business, that service made all the difference - from not only staying alive during a tough time, but thriving and being prepared to grow to the next level. Nothing better encompasses our mission than for the businesses we work with to not just support entrepreneurs to stay in business, but to scale up to become true micro enterprises that are making a positive impact on the local economy.
AUSTIN
1011 San Jacinto Blvd
Suite 500
Austin, TX 78701
P: 512.912.9884
F: 346.301.5752
NMLS #1114924
DALLAS
400 S Zang Blvd
Suite 1220
Dallas, TX 75208
P: 214.688.7456
F: 346.301.5752
NMLS #1114924
SAN MARCOS
302 W Hopkins St
Suite 2
San Marcos, TX 78666
P: 512.383.0027
NMLS #1114924