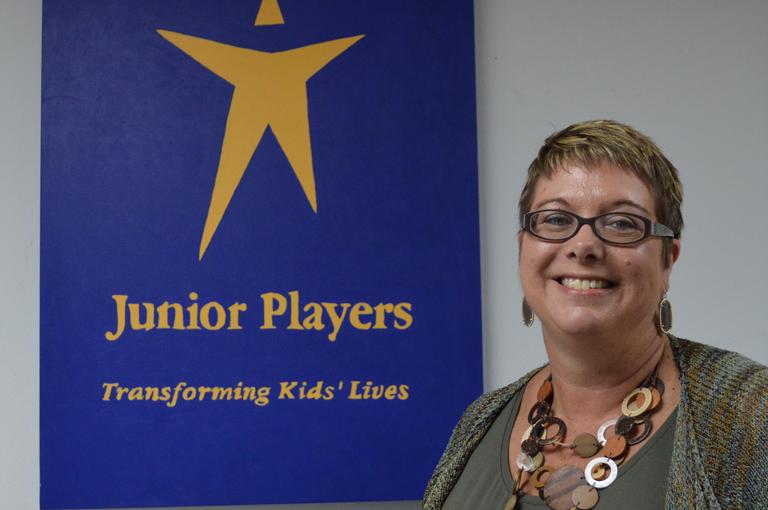 Junior Players
Kristen James
Business Lending
Dallas, TX
Junior Players, a non-profit that provides underserved kids with the opportunity to shine through summer and after-school arts programs in over 60 locations throughout North Texas, will be celebrating their 60th anniversary next year. In that time, they have assisted thousands of children ages 5-18 from low-to-moderate income backgrounds to build their confidence, strengthen their social skills, learn to express themselves creatively, and transform their future.
Indeed such an organization is a continuous source of inspiration to its supporters and participants. So much so, in fact, that all of its staff are former participants in Junior Players programs.
Under the guidance of Kirsten Brandt James (above), the Executive Director for the past 21 years, Junior Players has grown into the positive force that it is. Programs are free to all participants, and include summer theater camps; after-school programs offering theater, dance, music and visual arts; Shakespeare productions; and even young playwright contests and advanced skill development programs for teens.
"Junior Players had such an impact on me as a child that I have tried to amplify that in my years as Executive Director," says Kirsten. "We want every child to be able to benefit from these programs, and we'll continue to work to bring them to new underserved areas."
BCL of Texas was able to assist the Junior Players with a short-term loan to cover the costs of their summer programs until they received grant reimbursements from funders. We're excited and glad to be able to assist another nonprofit that's doing such great things, and look forward to more great work from Junior Players in the future.
AUSTIN
1011 San Jacinto Blvd
Suite 500
Austin, TX 78701
P: 512.912.9884
F: 346.301.5752
NMLS #1114924
DALLAS
400 S Zang Blvd
Suite 1220
Dallas, TX 75208
P: 214.688.7456
F: 346.301.5752
NMLS #1114924