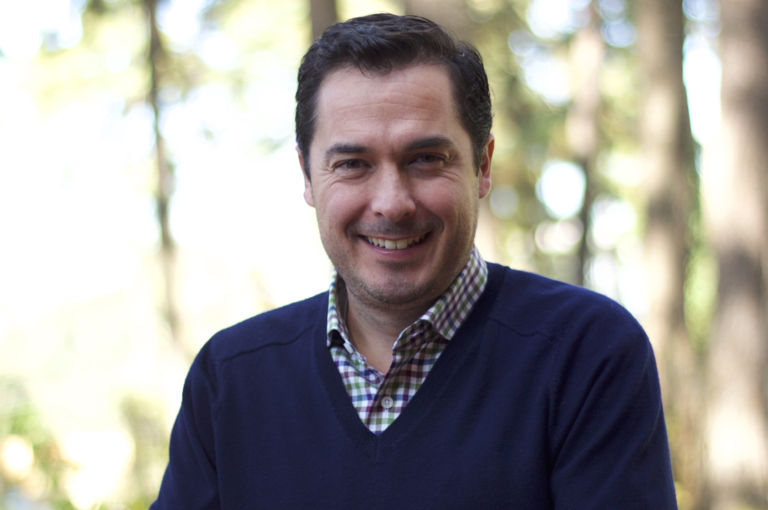 Marquez Advanced Services Corporation
Juan Gonzalez
Growth Loan
Austin, TX
BCL loan customer Juan Gonzalez and his wife, Monica, have every reason to celebrate. Not only are they expanding the scope of their business, but this week they are becoming American citizens after becoming permanent residents in 2009. "We're very proud," Gonzalez said.
Gonzalez, who completed his MBA at Texas A&M University, founded his consulting company, Marquez Advanced Services Corporation, in 2010.
He began his line of work when the new owner of the software company he had co-owned asked Marquez to be his business coach. "At that time, I didn't even know what a business coach was," he said. "Initially, it was just putting fires out." As he grew his experience, Gonzalez began to focus on strategic operations using a methodology called scaling up.
"I started coaching and it was fantastic," he said. The companies he worked with were growing, and he began to be recommended to others, and started to build a business. Gonzalez works with clients as close as Austin and as far as India, Tanzania, South Africa and Chile.
"We teach our businesses not just how to develop their business, but how to execute strategy," Gonzalez said. "We watch closely to make sure that they execute properly and get the results." He equates his formula to a personal trainer — the trainer can assess your needs and provide you with a plan, but at the end of the day, you're still the one who has to lift the weights and run the track.
Gonzalez contacted BCL of Texas for a business growth loan in the summer of 2017. He was ready to expand his portfolio, including more overseas clients, and plans to use the funds for working capital to travel abroad to attend meetings and build relationships with new clients.
Gonzalez said that he liked working with BCL because of the clarity and ease of the loan process. "Raquel remained in contact and sent updates through email, which I really appreciated," he said. "As a small business owner, the biggest constraint that I have is my time."
Gonzalez's strategy is to work with the entire team of a company to tap into the company's core values. Strategic growth is based on furthering the business's founding mission. His advice for other growing businesses is to focus on their most important goal first. "Identify three to four key priorities, and then identify the metrics," he said. "The key to strategy is not just knowing what to do, but knowing what not to do."
AUSTIN
1011 San Jacinto Blvd
Suite 500
Austin, TX 78701
P: 512.912.9884
F: 346.301.5752
NMLS #1114924
DALLAS
400 S Zang Blvd
Suite 1220
Dallas, TX 75208
P: 214.688.7456
F: 346.301.5752
NMLS #1114924