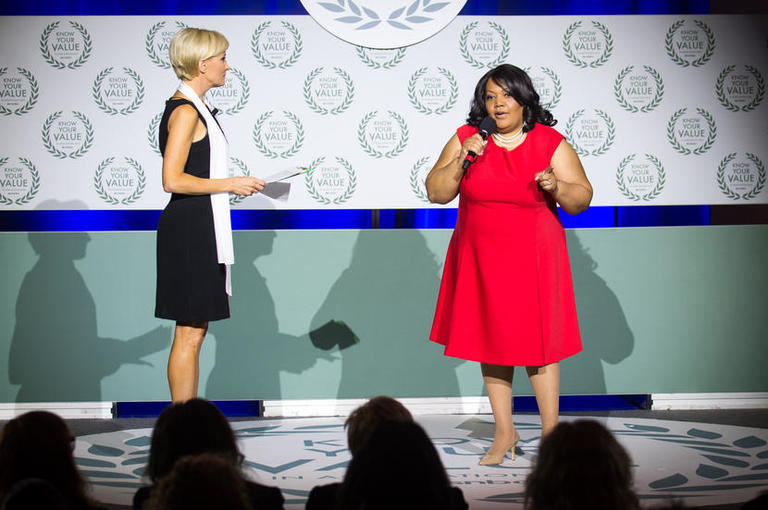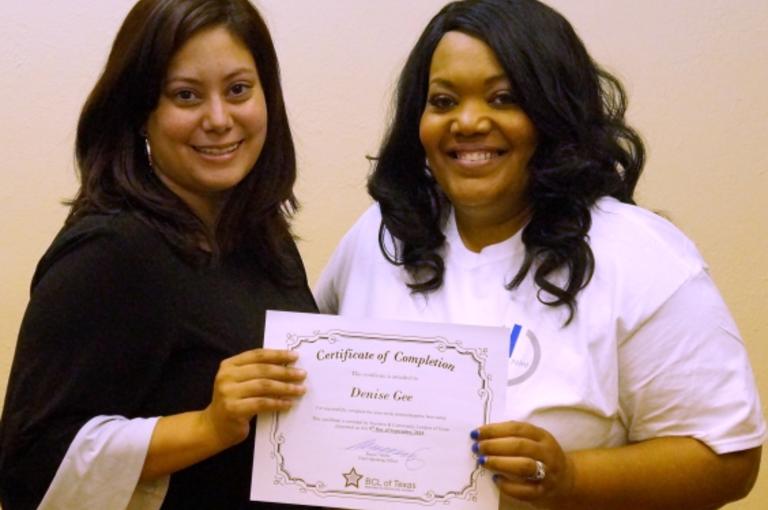 Starting Point Human Capital Advisors, LLC
Denise Gee Uzzelle
Business Technical Assistance
Dallas, TX
Denise Gee Uzzelle came to the BCL of Texas Business Assistance Center #8 with an idea for a new business. By the time she had completed last summer's Microenterprise Bootcamp hosted by BAC #8, she had formed Starting Point Human Capital Advisors, LLC. Starting Point provides a full suite of HR services including recruiting, policy development and employee retention, scalable for businesses of any size. Thanks to her dedication and drive, she quickly secured a staffing contract with a multinational Fortune 100 corporation, and a little over a year later her business continues to grow.
While Denise was busy forming Starting Point, she also recognized a need that was not being met in the workplace. As the wife of a disabled veteran, she was uniquely aware of the challenges facing veterans not only in securing corporate jobs, but also in retaining them. Denise was determined to develop a solution after a study by Syracuse University's IVMF (Institute of Veterans & Military Families) showed that approximately 50% of veterans either lose their job or move on within one year, a statistic that strongly indicates that today's companies must go above and beyond good hiring policies in order to create a veteran-friendly workplace.
Combining her experience in HR and staffing with her passion for assisting veterans, Denise has brought a social mission to her company through the addition of a new program called Operation Vet Works, strategic initiative that provides HR consulting, training and resources to help companies lower turnover & engage their veteran employees. The goal of this new program will be to ensure that forward-thinking companies who spend time and resources attracting veterans to their team can retain that talent and investment long-term.
Operation Vet Works received national attention when Denise was selected as a finalist in the MSNBC Know Your Value challenge, where she was asked to present a one-minute pitch to host Mika Brzezinski of Morning Joe and a celebrity panel of judges at their kickoff competition in Philadelphia. Footage from the event can be viewed at the link above. Denise, a powerful speaker, did a wonderful job representing the best of the entrepreneurial community in Dallas.
The goal of the Business Assistance Center program is to help microentrepreneurs like Denise succeed, and we continue to work hard to provide the best possible technical assistance to help them realize their vision for a better community.
AUSTIN
1011 San Jacinto Blvd
Suite 500
Austin, TX 78701
P: 512.912.9884
F: 346.301.5752
NMLS #1114924
DALLAS
400 S Zang Blvd
Suite 1220
Dallas, TX 75208
P: 214.688.7456
F: 346.301.5752
NMLS #1114924
SAN MARCOS
302 W Hopkins St
Suite 2
San Marcos, TX 78666
P: 512.383.0027
NMLS #1114924