Sign for our monthly e-newsletter to be a BCL of Texas insider and stay in the loop on events, opportunities, and classes.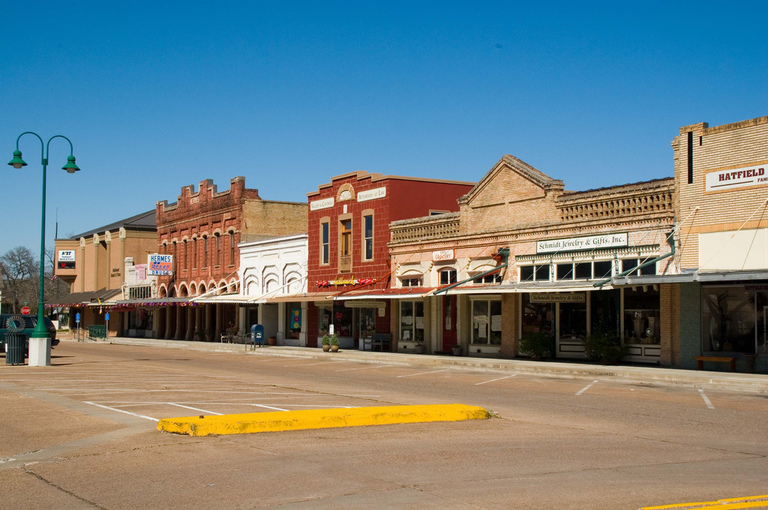 Apr 19, 2017 • BCL of Texas
With 27 years of experience, BCL is committed to building strong communities across the state of Texas. Our toolbox consists of customized lending, small business, and homeownership solutions to promote economic vitality. Our dedicated and diverse staff embody this value through participation in nearly a dozen community organizations and with boards of directors, including Chambers of Commerce and professional associations.
As rural communities across the nation face unique challenges in growing their economies and providing opportunity for residents, BCL has continued to bring our personalized approach to support growth in these areas. Our work in the city of La Grange, TX, serves as a case study for how combining services in lending, entrepreneurship, and homeownership can reverberate to make a strong impact throughout a community.
La Grange is a small city of approximately 5,000 residents on the Colorado River between Austin and Houston. Settled in the 1830s by German, Czech, and Moravian immigrants, La Grange is a Main Street development city with many buildings on the National Register of Historic Places. However, as the area grows, the availability of quality, affordable housing is becoming a concern.
To help address the area's challenges, the La Grange Economic Development Council (EDC) contracted BCL to manage their local revolving loan fund to stimulate local business growth. Their focus was to focus on revitalizing their Historic Main Street to support local entrepreneurs and create a place where residents can shop locally and visitors can enjoy the hospitality. The fund was able to make loans to support five local businesses in the first year alone. Scott Byler with the Economic Development Corporation said, "This revolving loan fund has been a huge hit here in the community. It's a way for the Economic Development Council and the City of La Grange to stimulate growth and interest in our community."
In addition to the administration of the revolving loan fund, BCL also worked with the EDC to build infill housing to help renters in La Grange transition to homeowners that can enjoy the benefits of quality, safe housing, better neighborhoods, and stability. BCL partnered with NextStepUS and Clayton Homes to build affordable, energy efficient modular homes that are suitable for teachers, first responders, and veterans. The goal of this program is to create a model that can be replicated in communities across the state.
Byler said, "We love the fact that BCL has partnered with us in this process. It's been a really positive thing for the community."
AUSTIN
1011 San Jacinto Blvd
Suite 500
Austin, TX 78701
P: 512.912.9884
F: 346.301.5752
NMLS #1114924
DALLAS
400 S Zang Blvd
Suite 1220
Dallas, TX 75208
P: 214.688.7456
F: 346.301.5752
NMLS #1114924
SAN MARCOS
302 W Hopkins St
Suite 2
San Marcos, TX 78666
P: 512.383.0027
NMLS #1114924