Sign for our monthly e-newsletter to be a BCL of Texas insider and stay in the loop on events, opportunities, and classes.
Celebrating Hispanic Heritage Month: Our Founder is One of 25 Latina Leaders Among 1300+ CDFIs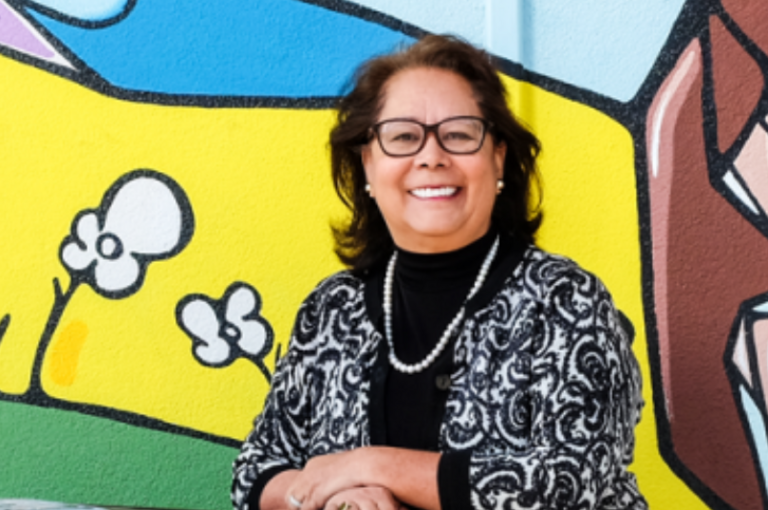 Oct 11, 2023 • Chadeira Moore
In a world where diversity and inclusivity are often lacking, Rosa Rios-Valdez's journey shows the importance of Latinx culture in places where it's needed most.
Community Development Financial Institutions (CDFIs) are the unsung heroes driving economic growth and opportunity in distressed communities across the United States. CDFIs like BCL of Texas, under the leadership of Rosa Rios-Valdez, work tirelessly to offer tailored resources and innovative programs that fuse federal funding with private sector capital, ensuring that economically disadvantaged communities are not left behind.
But there's a bigger picture here. One in every five Americans identifies as Latino, and this number is edging closer to one in four. That translates to around 62 million Latinos living in the United States. However, when you dive into the world of CDFIs, the story is a little different. Only about 10% of CDFIs are led by Latinos, with a mere 25 of them being steered by Latina women. BCL of Texas, guided by the dynamic leadership of Rosa Rios-Valdez, stands as an exception.
Amidst the celebration of Hispanic Heritage Month, we sat down with our founder Rosa to share her perspective on being a Latina leader in the realms of economic development and finance. We discussed her challenges, her inspirations, and her unwavering commitment to empowering underserved communities.
Let's explore her incredible journey, from the humble beginnings on a Mexican dairy farm to the helm of BCL of Texas, where her mission is nothing short of changing lives and communities.
Can you share your personal journey and what inspired you to establish BCL of Texas as a Latina founder and CEO?
I grew up on a dairy farm in Mexico with limited means. At 15, I got a hardship license, bought my first car, graduated high school and college early, determined to make a difference while staying connected to my Mexican roots.
My career in economic development led me to understand the challenges Latina women face. Despite facing obstacles, I persevered. I left my Deputy Director position for a role in community revitalization, affordable housing, and business development, reigniting my drive. Listening to the needs of underserved communities, I co-founded Centex Certified Development Corporation in 1990. We later became Business and Community Lenders (BCL) of Texas, expanding our services statewide in 2000.
How does your Latin culture and identity influence your leadership approach and the mission of BCL of Texas?
Early in BCL's existence, the Latino population in Central Texas wasn't that big, so when we decided to expand to serve all of Texas, we first started with communities along the border.
Having deep roots in the Mexican culture, I understood and was strongly aware of people's struggles. People from Mexico are very reserved, private, and respectful but also very ambitious. They just aren't boisterous about their ambition. Underneath all the quiet, they are driven.
I worked diligently to engage with this driven Latino community to teach them the importance of wealth building and the correct path of building assets and striving for more. I understand the richness of our culture, and I will always advocate for wealth building, for livable wages, and for Latinos.
What significance does the Latin leadership on the board bring to BCL of Texas, especially considering the underrepresentation of Latinos in CDFIs?
When we formed BCL of Texas in 1990, our Board of Directors was comprised of all white men. When we parted ways with the business incubator in 1997 to become our own establishment, our Board was still comprised of all white men. As the CEO, I said, "Gentlemen, look around the room. We have a problem. The problem is you're all white men." I tackled that taboo topic head-on over 20 years ago because it was so important to diversify the Board.
The diversity is crucial not only for prospective funding opportunities but also to be able to connect and understand the communities we serve. A diverse Board understands the culture and life experiences of our customers. Having that knowledge makes for a very exciting and more creative organization.
One of the many outcomes of this community connection is our Diversity Fund. We realized we were turning away predominantly Latino and African-American customers. By listening and understanding the needs of these customers, we relaxed the underwriting requirements, we do not require 1-to-1 collateral, we do not require a full 20 percent down, and we do not require a 600+ credit score. This has opened the door for many underserved entrepreneurs, and we consider it one of the best programs we ever established. It is still going strong today.
I am so committed to leadership diversity that in 2017, we established through a formal Diversity, Equity, and Inclusion (DEI) resolution a commitment to diversity on both the Board and our staff. Furthermore, we self-certified as a Latina-led CDFI, which opens the door for more contract and bid opportunities. And other CDFIs are catching on to the importance of having women and people of color represented on their Boards of Directors. Today, CDFI Boards are comprised of 72 percent minorities, whereas in the not-too-distant past, they were only about 30 percent minority.
What challenges have you faced as a Latina leader, and how have you navigated them?
As a woman in economic development, still a male-dominated sector, I was left out of many conversations early in my career. I wasn't invited to the golf course or any other "good ol' boy" networking events. Additionally, the funders were all led by white men and were making deals with other white men because they were better connected and had better financial statements.
But I didn't dwell on that too much. I found other ways to overcome this. My secret weapon is that I could put a deal together and get it funded. My work and my reputation spoke for me. I didn't let the lack of capital and inability to scale serve as a deterrent. I differentiated BCL of Texas as a non-profit with a corporate mindset, and I had the skillset to find innovative ways to strengthen our net worth. With my ability to negotiate rates and raise capital, we started getting the attention of nationwide lenders. JP Morgan Chase began our nationwide lender trajectory by awarding BCL of Texas $5 million, and we've continued to grow. What started as a $600,000 net worth increased to over $38 million.
Are there partnerships or collaborations that have been pivotal in advancing BCL of Texas's mission within communities of color? How do you envision these partnerships evolving to further support the organization's goals?
We've formed some exciting partnerships within the Dallas and Austin small business ecosystems, promoting collective capacity rather than fragmentation. We extend our reach beyond major cities to include fast-growing areas like Leander and Bastrop within the Austin Metro.
To support small businesses of color, we collaborate with the Community Developers Roundtable initiative, enhancing the capacity of developers of color for affordable housing construction. CDFIs like BCL of Texas are responsive and flexible, able to step in during crises like the COVID pandemic, providing vital PPP capital to keep small businesses afloat. Our adaptability and willingness to take risks have fueled our growth even during economic downturns.
What is your vision for the future of BCL of Texas, especially in terms of its role in uplifting and empowering underserved communities and communities of color?
Even though we've been in business for more than 30 years, we've barely laid our foundation. The work is not done. Currently, the Latino population in Texas is 40.2%, but by 2040, we are primed to be the majority population. I envision that through our continued work, we will help double or triple the net worth of minority-led businesses in Texas. And I will continue to advocate for better education and better wages.
I understand the importance and commitment of growing personal net worth. Latinos have buying power, and we have the workforce. The opportunities are there. We simply need to bring others along with us by bringing in new opportunities and capital.
As the Latina founder and CEO of BCL of Texas, what legacy do you hope to leave for future generations of Latino leaders?
At BCL of Texas, we focus on this triad: People, Place, and Purpose. We listen to the people; we recognize that no place or community is the same, and our purpose ties entirely to community and economic development. I am uniquely positioned to hire and develop a new generation of Latino leaders who will continue our legacy, understand and embrace our strategic purpose, and put all the pieces together to close the racial wealth divide.
From a personal standpoint, I believe that the pride of my Mexican culture and heritage is a gift and is part of my legacy. I recognized early on that economic inequalities exist. Faced with those inequalities while overcoming poverty and limited wealth, I have not only grown as a person but as a leader at the helm of a dynamic organization that continues to grow multi-fold. My advice for future generations of Latino leaders is to take hold of your passion and drive and never stop striving for excellence. Find mentors, learn from them, and thank them along the way. I've been very fortunate to have good mentors in my life, even now. I mentor many young professional men and women, and I learn from them just as much as they learn from me.
AUSTIN
1011 San Jacinto Blvd
Suite 500
Austin, TX 78701
P: 512.912.9884
F: 346.301.5752
NMLS #1114924
DALLAS
400 S Zang Blvd
Suite 1220
Dallas, TX 75208
P: 214.688.7456
F: 346.301.5752
NMLS #1114924
SAN MARCOS
302 W Hopkins St
Suite 2
San Marcos, TX 78666
P: 512.383.0027
NMLS #1114924