Sign for our monthly e-newsletter to be a BCL of Texas insider and stay in the loop on events, opportunities, and classes.
You Don't Have to Make Hard Financial Decisions Alone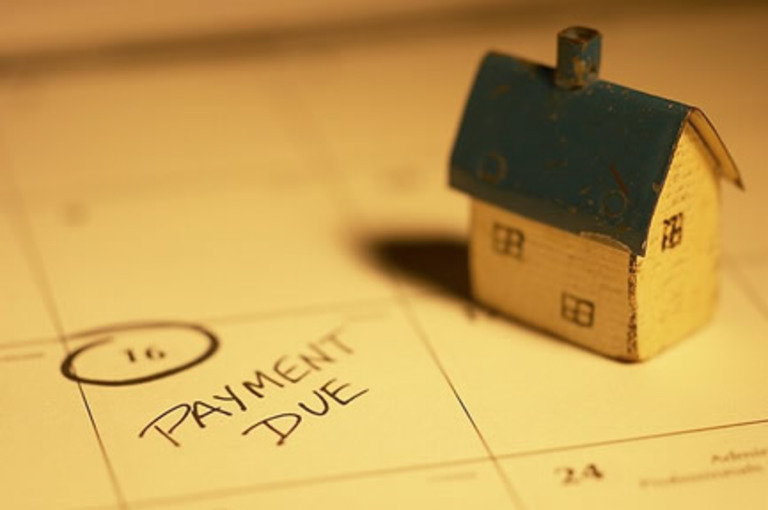 Mar 25, 2020 • Pamela Garcia
As a HomeOwnership Specialist, I see people every day for all kinds of hardships, from families facing foreclosure to young professionals trying to manage student debt. We know that 40% of Americans don't have $400 in the bank to pay for an emergency expense.
During a normal moment in time, paycheck to paycheck workers are often only one emergency or surprise medical bill away from a financial crisis. During this period, we see so many Americans in an even more financially precarious position.
There are often more options available during a financial hardship than people realize, but the key is acting early. Here are a couple of important tools to use to help you as you navigate your financial situation.
Tool 1: Organize
Organization is key to taking control of your situation, because you will be prepared to analyze and determine your next steps. In the many years I have helped clients, I see how much organization can remove unnecessary stress from the situation. The clients who come prepared with their documents are ready to move on and engage in the next step and essentially not lose time trying to search (sometimes frantically) for documents needed.
A quick example is to gather all appropriate documents that support your hardship, like current employment situation, medical bills or a divorce decree. Also make sure to gather typical documents your servicer needs, like most recent tax returns, bank statements, and paystubs.
Gathering these documents is half the battle. Being prepared and ready to provide documents in a moment's notice to your servicer will show your willingness in justifying your current hardship. After organizing, it is time to prioritize who you will reach out to first.
Tool 2: Prioritize
When looking at your bills and amounts due, you must decide which is the most urgent matter you need to take care of. Like the triage system health care providers use to decide how to distribute medical resources, the most urgent cases are treated first.
The needs of everyone are different however we can all agree that food, water, shelter and health are at the top of our list. For example, if your next entertainment subscription auto payment is scheduled sooner than your medication refill, it is best to cancel the subscription to pay for the medication first.
The most common issue I see is using available funds to go towards a purchase that is not necessary or could have waited. Prioritizing has the power to help you visualize a resolution to your hardship because now you will be ready to create a plan of action and can properly communicate your highest priority need.
Tool 3: Communicate
Communicating your situation will give you the most time and options possible. So as soon as you find yourself in troubling financial times, it is best to communicate and not wait. This is not the time to stay silent, rather to be open about your situation in order to receive all the assistance you can. Picking up the phone and asking for help might sound like any easy task, but for many it is difficult to do.
For example, I have many people who call me for help to save their homes and their home is up for sale at the end of the month. Unfortunately, it would be too late for a Homeownership Specialist to try to mitigate the situation so I must refer to legal help immediately. On the other hand, clients who reach out early (1-3 months delinquent) have the time to apply for options available before any legal team gets involved.
Most of the time, creditors may be able to offer you partial payment or payment extension options. For example, during the COVID-19 outbreak, the City of Austin put a halt on both utility shutoffs and evictions. So again, don't wait to pick up your phone and communicate your situation and if you need help, we are here to support you.
Tool 4: Financial Coach/HUD Approved counselor
A financial coach will keep you accountable, make sure you are properly evaluating your financial situation and setting measurable money goals. There are many ways people keep track of their money and at times it can get overwhelming when trying to make your money work for you.
The most common financial situation I help with is major credit card debt. For many, it is the result of using credit cards as emergency funds to stay afloat between pay periods. However, working on a budget per paycheck helps my clients manage their money to the point that they do not need credit cards but rather use them strategically.
Many nonprofit Community Development Corporations, or CDCs, offer no-cost sessions with a financial coach. These can often be done in person or via phone call. Coaches like me are trained in helping triage financial difficulties and managing budget crunches. We can help you work with your lender and other creditors, and help you look at steps to take to get back to long-term financial stability.
In a case where someone is defaulted or delinquent on their mortgage, a HUD (Housing and Urban Development) Approved Counselor from a HUD-approved counseling agency will be able to help. HUD counselors act as your advocate during this time, and ensure you are taking all the appropriate steps to avoid foreclosure. You can contact HOPE NOW to find a HUD counselor near you at 888-995-HOPE.
Tool 5: Community
Desperate times do call for desperate measures; however, I urge you to stay away from predatory lenders like payday and auto title lenders. I understand that sometimes emergency cash is needed, but we find that these types of loans with interest rates typically over 400% per year and quick payment turnaround times often lead to a cycle of debt that is hard to escape. The average payday loan of $400 results in $1000+ total after all fees and renewals.
Taking loans from family, friends, or even credit cards that come with lower fees than these payday loans is a better alternative. Often, local churches or other community groups may put together fundraisers to help their members in time of financial hardship. Make sure to find local resources by calling 2-1-1.
I truly empathize for those who are experiencing financial hardships. During tough times like these, remember its best to organize, communicate and reach out for help as soon as you find you find yourself in a financial hardship. Remember, these important tools will allow you to take control of your financial situation and that you are not alone.
AUSTIN
1011 San Jacinto Blvd
Suite 500
Austin, TX 78701
P: 512.912.9884
F: 346.301.5752
NMLS #1114924
DALLAS
400 S Zang Blvd
Suite 1220
Dallas, TX 75208
P: 214.688.7456
F: 346.301.5752
NMLS #1114924
SAN MARCOS
302 W Hopkins St
Suite 2
San Marcos, TX 78666
P: 512.383.0027
NMLS #1114924