Sign for our monthly e-newsletter to be a BCL of Texas insider and stay in the loop on events, opportunities, and classes.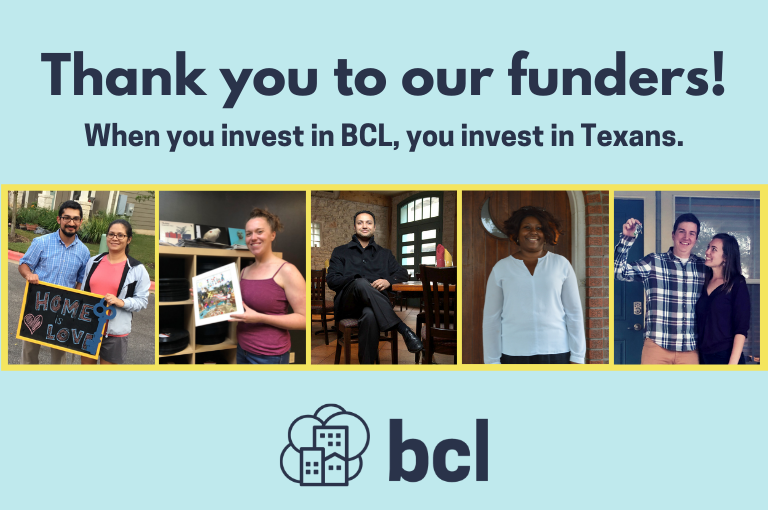 May 21, 2021 • Lindsay Ignatowski
BCL of Texas is delighted to announce $5 million in new funding since the beginning of 2021. This funding is critical to our mission and allows us to work with families, individuals, and businesses across the state to Build Strong Communities and create opportunities for building wealth and financial stability.
Read More
AUSTIN
1011 San Jacinto Blvd
Suite 500
Austin, TX 78701
P: 512.912.9884
F: 512.912.9869
NMLS #1114924
DALLAS
400 S Zang Blvd
Suite 1220
Dallas, TX 75208
P: 214.688.7456
NMLS #1114924